When I started teaching my local in person Momtographie classes 3.5 ago (pssst…there's a local NoVA class coming up this weekend and it' not too late to register HERE), I did it for one reason and one reason only. I longed for a community of moms who wanted to learn photography with me and alongside me.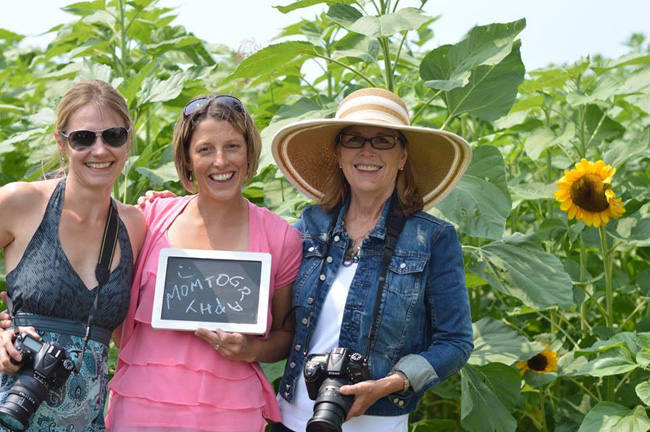 Moms day out organized by past Momtographie students!
At the time there wasn't much available to help moms in the DC/MD/VA area learn photography in a way that spoke speficially to them.
My entry into the world as a 'momtographer' was a self-taught rocky journey that left me feeling all sorts of overwhelmed with options and choices galore, typically being recommended by a nature loving, gear focused, male photographer. (there's nothing wrong with them, I love taking photos of nature as seen below, I just had different overall goals for my hobby!)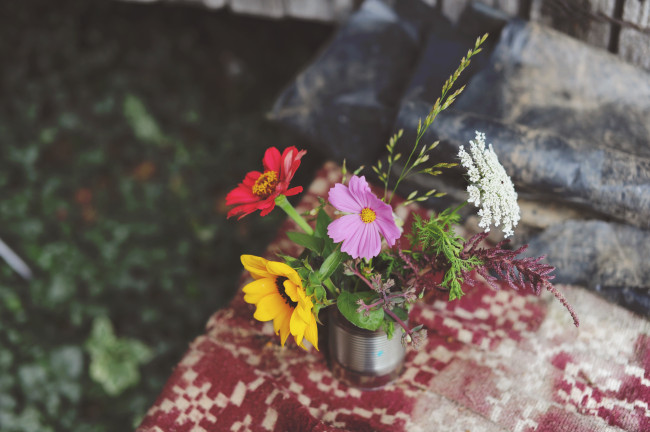 I started my learning journey from square one breaking down all the buttons and settings on my camera and picking from multiple options for editing, printing, storage, equipment, and accessories. It was time consuming and a bit headache inducing figuring out what was going to help ME (a mom trying to capture her young kiddo) take better pictures and make extraordinary memories.

The one thing I knew for sure about how I wanted my photography journey to feel?
It needed to have a sense of ease, purpose, fulfillment, and connection.
And to get those feelings I had to stop beating myself up, stop comparing my images and my journey to others, and give myself the time and space to develop systems and practices that would get me professional results in as little time as possible, with the fewest resources as possible, and with the right compassionate and caring support system beside me.
Teaching what I've discovered to others has allowed me to create the exact community I longed for, and I've learned the most valuable lesson: that I'm not alone.
There are plenty of women who are looking to feel more supported and connected in their photography and life journey. I've seen the community and connection we've grown together here blossom and thrive over the last few years.
I have moms who find each other in my classes and support each other outside of class boundaries to get their non-profit dreams off the ground, I have moms that go on to schedule meetups in their hometown to foster connection offline and practice what they've been learning online, and I have moms that are simply rocking their cameras and being inspired to share the results with their peers.
Today I'd like to share some of the most recent images my students have snapped with you. Let's celebrate their progress here today as a community. And, if you're inspired to grow in your photography journey in a bigger way this fall, come check out Radiate. The unique 12 week self-care and photo editing journey that will have you seeing your life in and entirely new light. Details and registration are HERE, we begin class on Monday August 11th!

Now onto the photos!
Momtographie 1.0
I *just* wrapped up another session of my signature "get out of AUTO" DSLR class and it never ceases to amaze me how much these ladies learn and take away in 6 short weeks. I wish I could include a photo from each and every one of them but for now here's a few favorites.
Photo Credit: Alison N.
I love the way the light is filtering in from behind the tree illuminating her daughter.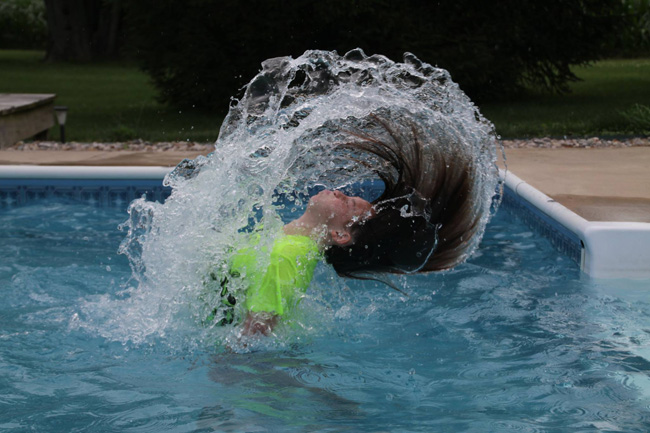 Photo Credit: Amy R.
During 'action week' Amy froze this AWESOME hair flip in the pool. You can totally feel the movement in this one!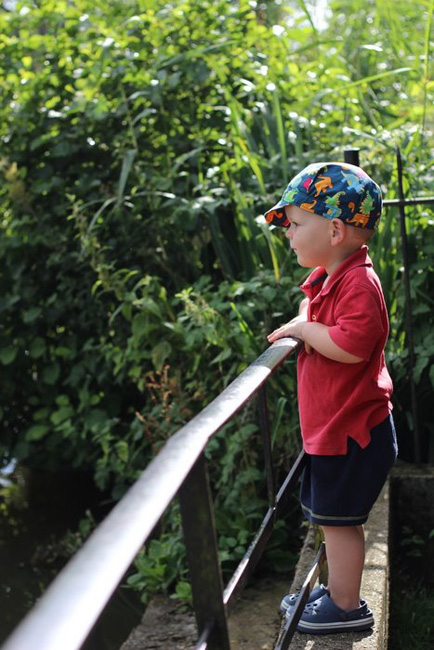 Photo Credit: Chrysti H.
Perfect composition of this little guy with the lines from the fence leading the eye to where he's looking out over the edge.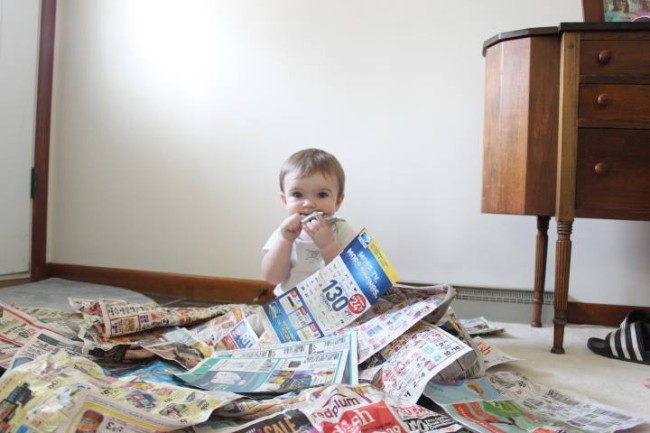 Photo Credit: Stephanie A.
Love the ordinary moment at home composed so well.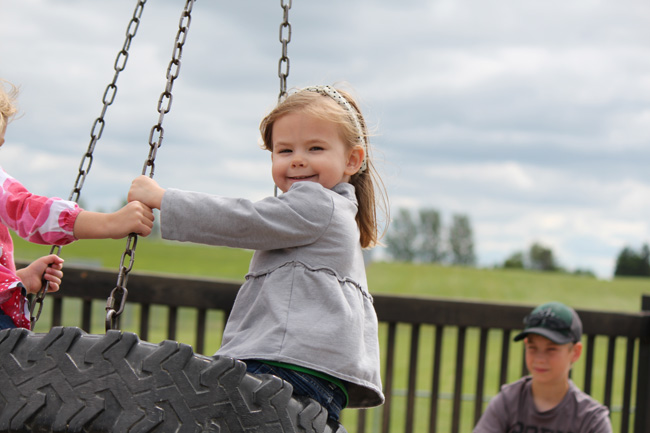 Photo Credit: Jodi W.
Sometimes you get that lucky moment where they look at the camera and smile the most natural smile because they're having so much fun!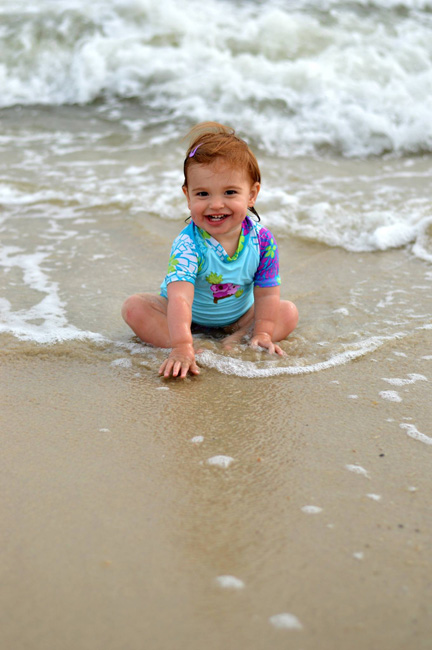 Photo Credit: Kadie S.
The beach, the sand, the waves, and this little girl soaking it all in. Perfection.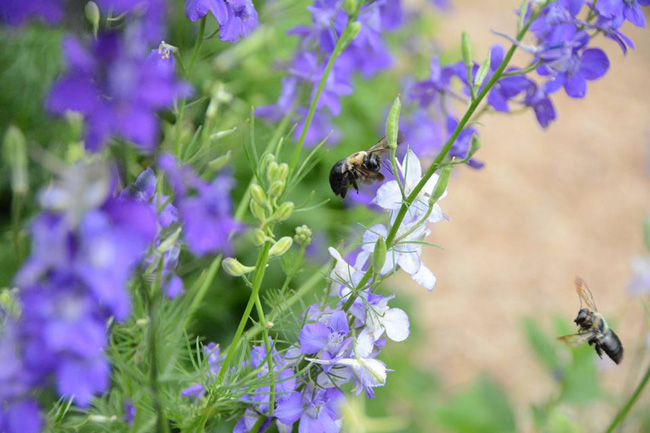 Photo Credit: Nancy S.
One of our resident 'grandmas' used her Momtographie journey to explore nature and got these honeybees in flight.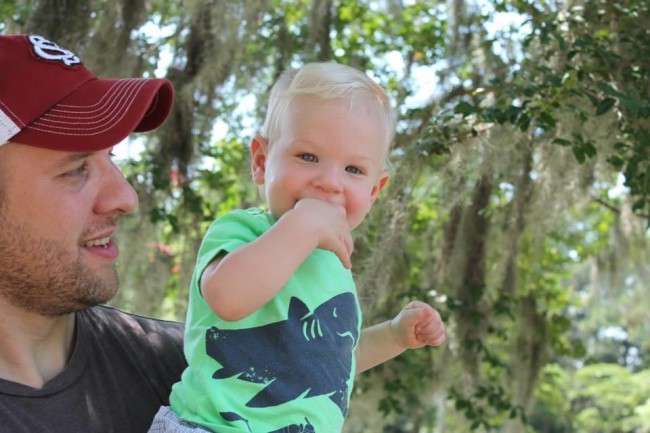 Photo Credit: Rebekah M.
Bright eyes, happy smiles, and fun times with dad. Love how she nailed focus here with a soft blurry background.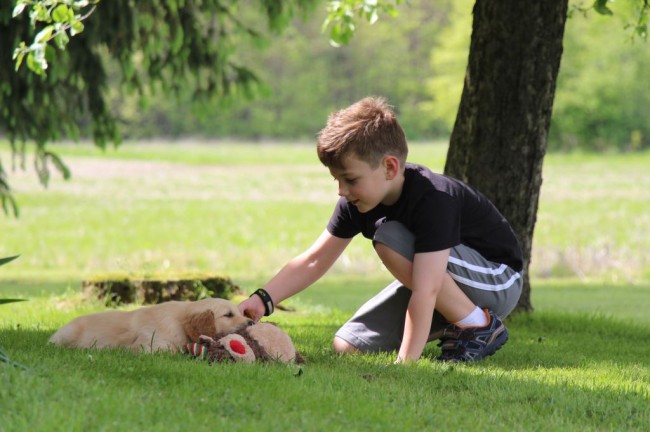 Photo Credit: Leah B.
Nothing melts a heart more than photos of a boy and his dog. Bonus puppy points awarded here too.
Momtographie 2.0
I never intended for this class to exist. However, my first group of 1.0 students were asking for it so I obliged and that's how it came to be! In this course we layer in some fun photo assignments into the technical learning we tackled in the first course. 2.0 is all about testing out new locations, trying different creative techniques, and getting US into the pictures more. Here are some of the fabulous results these returning students are capturing.

Photo Credit: Amie L.
Who wouldn't want to play baseball with this adorable little guy?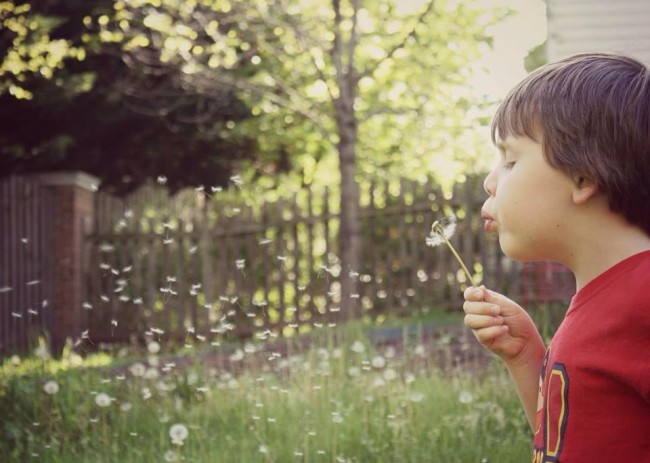 Photo Credit: Holly G.
Perfecting timing and set up for capturing this dandelion blow in action!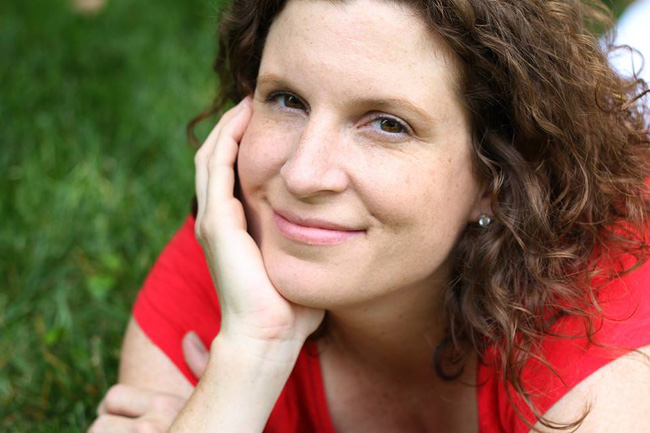 Photo Credit: Gayle G.
Sometimes we surprise ourselves and capture a self-portrait that we LOVE.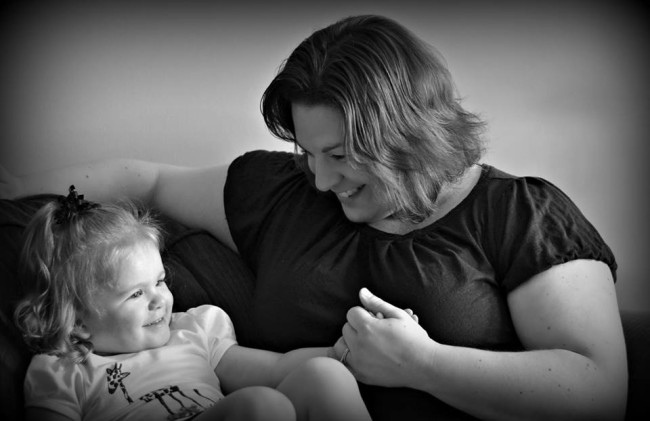 Photo Credit: Dana W.
Sometimes we see past our own criticisms and make beautiful memories with our kiddos.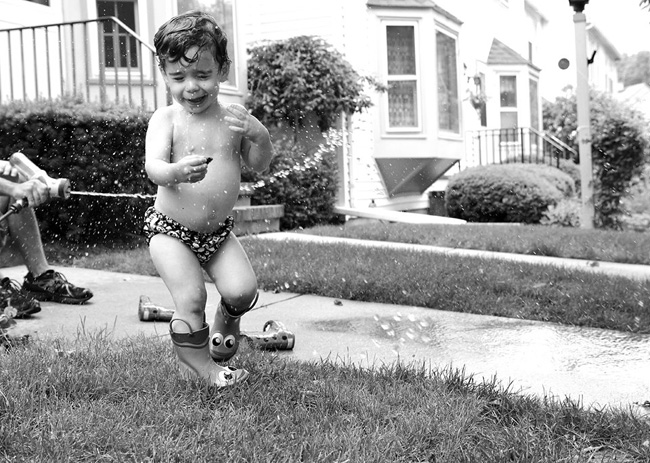 Photo Credit: Joanna H.
The perfect story of summer fun is right here in this image.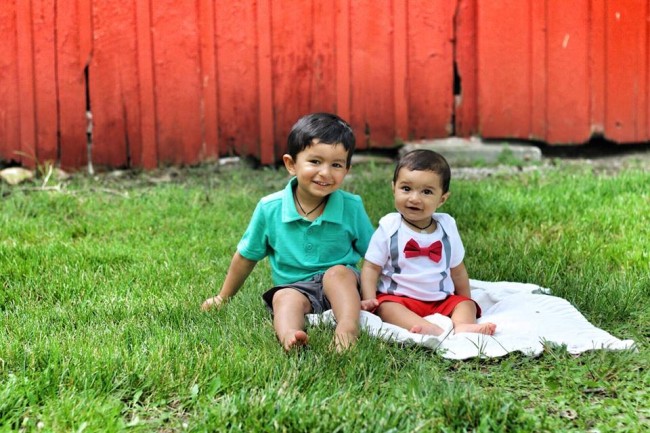 Photo Credit: Neha G.
That moment when we get BOTH our kids looking and smiling at the same time!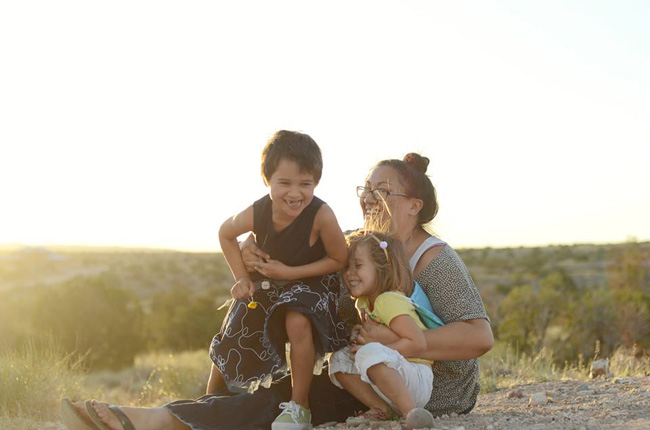 Photo Credit: Jen D.
There is so much happiness oozing out of this photo of a mama with her two girls. Love it!
Shades of Me
My most recent free lesson and intro to the 12 week Radiate class! I challenged the over 600 women who participated to embrace a color for the week and find it everyone. Then we played with selective coloring tools and palette inspirations in my favorite online editors, PicMonkey and Pixlr.
Photo Credit: Kim A.
I love how the yellow pops off all the varied grey tones in this selectively colored image.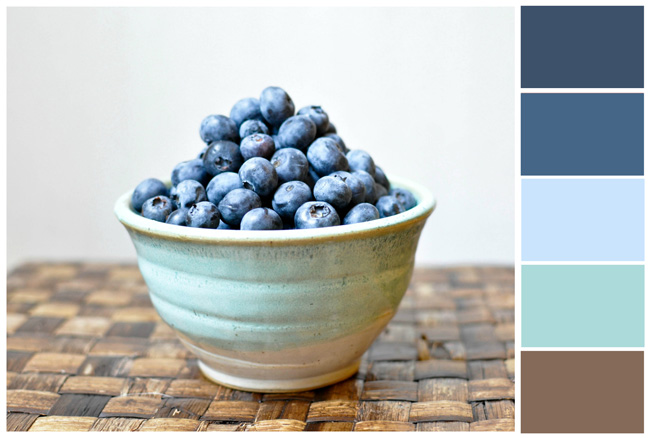 Photo Credit: Lael V.
A stunning image that would look amazing hanging in the kitchen of someone's home. Blueberries anyone?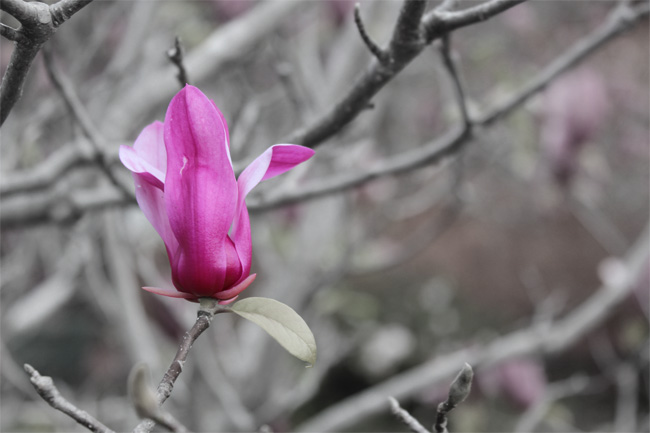 Photo Credit: Marta M.
The color of this flower is simply stunning and I absolutely adore the hints of it peeking through the grey parts of this image as well.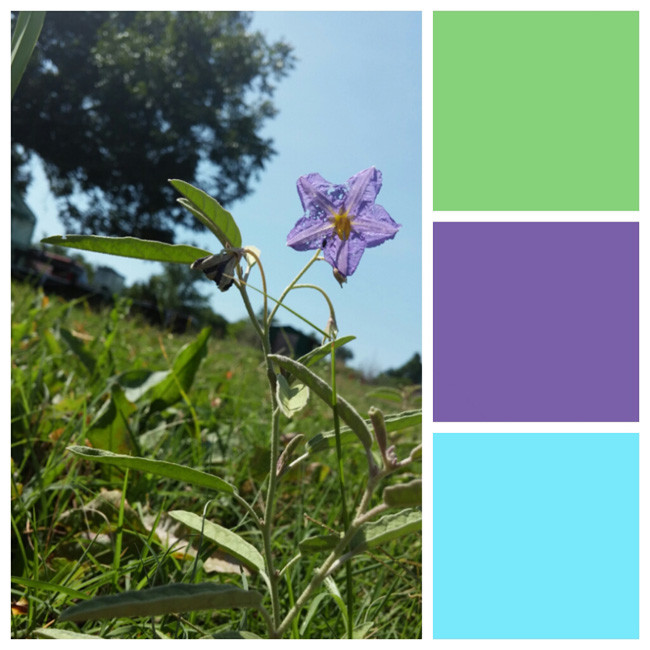 Photo Credit: Shannan T.
The perfect slice of summer was discovered in this palette here.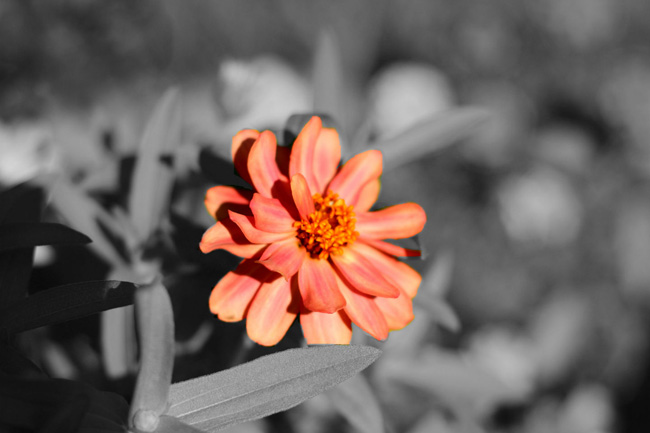 Photo Credit: Theresa S.
This little bit pop of color here helped brighten up this student's hard week.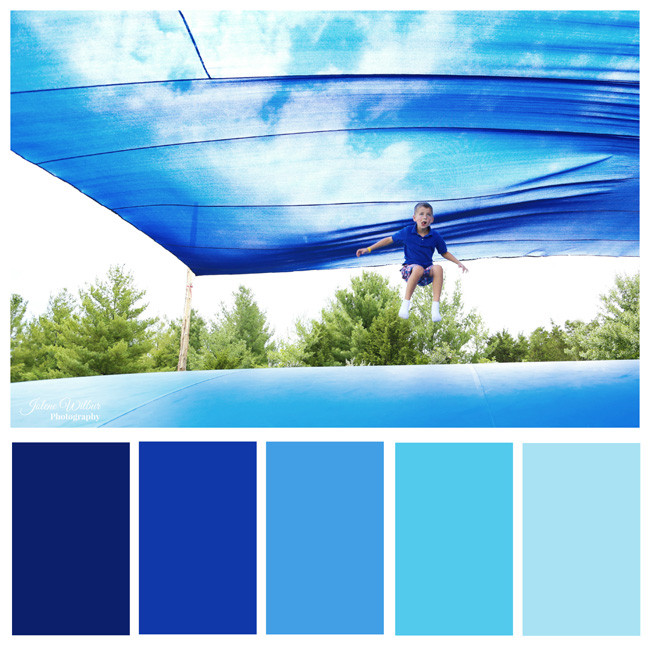 Photo Credit: Jolene W.
I'm loving the use of monochrome shades of blue pulled for this fun image!

Feeling inspired? I'd love it if you'd share some kind words for these momtographers below in the comments and tell them which of these images you love, and why!
And if you want to learn more with me, my e-book is now on sale! You can download the first chapter for FREE here.