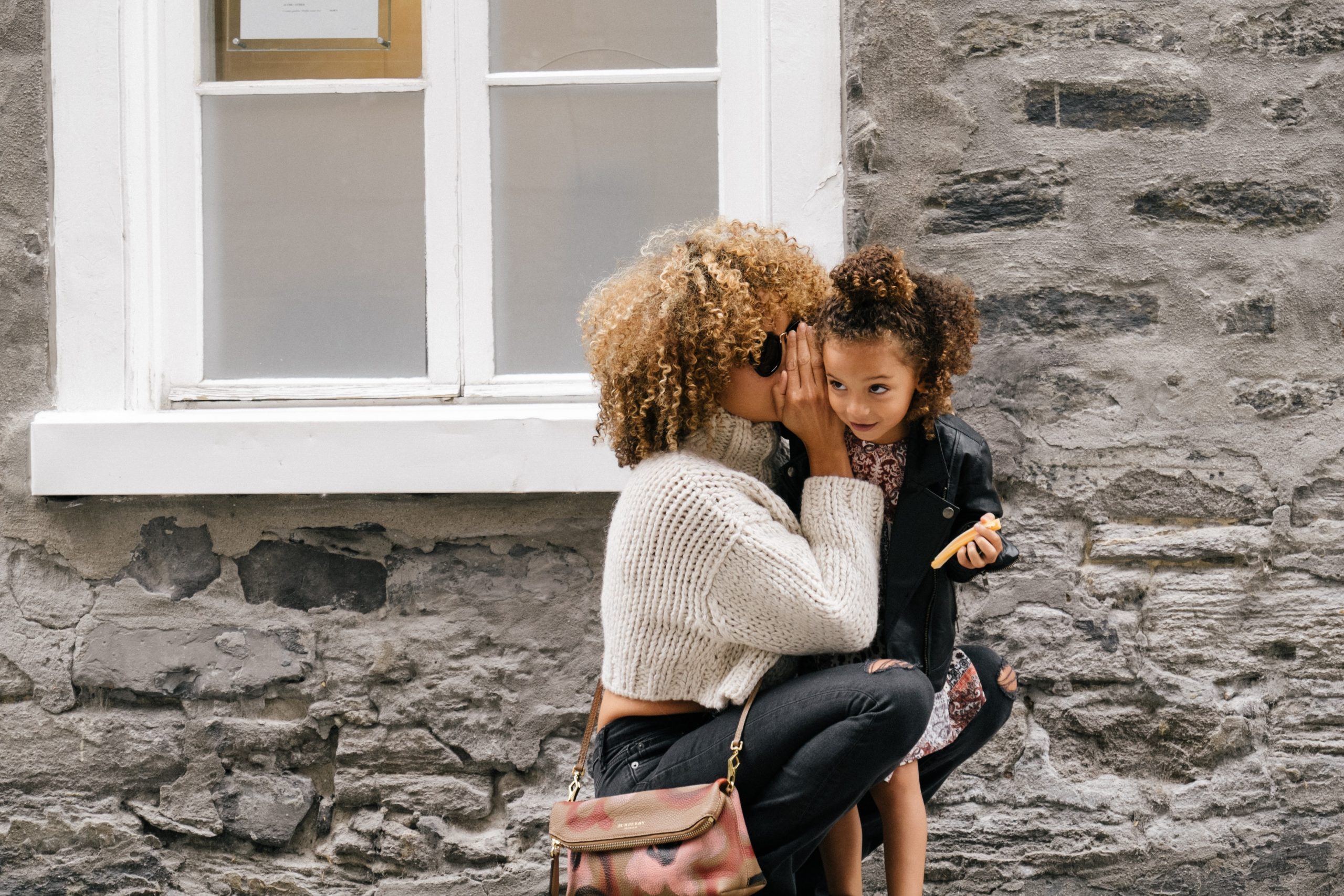 This year has been an especially rough one. Everything we are used to is different and our routine is way out of whack. Since we've been mostly at home for the past 6+ months, I'm been running out on indoor photo ideas.
I'm spending more time cooped up with my family than I ever thought was imaginable, and I wish I could say I was loving every minute. But the reality is that it hasn't been easy.
I hadn't picked up the camera with any sort of intention in a long time. 
My 'surge capacity' is depleted and I'm left feeling exhausted and uninspired.
Here are some activities that our family uses to get out of a rut, and back into having fun together. They also happen to be some great indoor photo ideas.
Indoor Photo Ideas
Ones that always result in laughs and giggles. And, ones where it's super simple to pick up a camera (any camera will do!) and document the evidence of your enjoyment, cabin fever and all.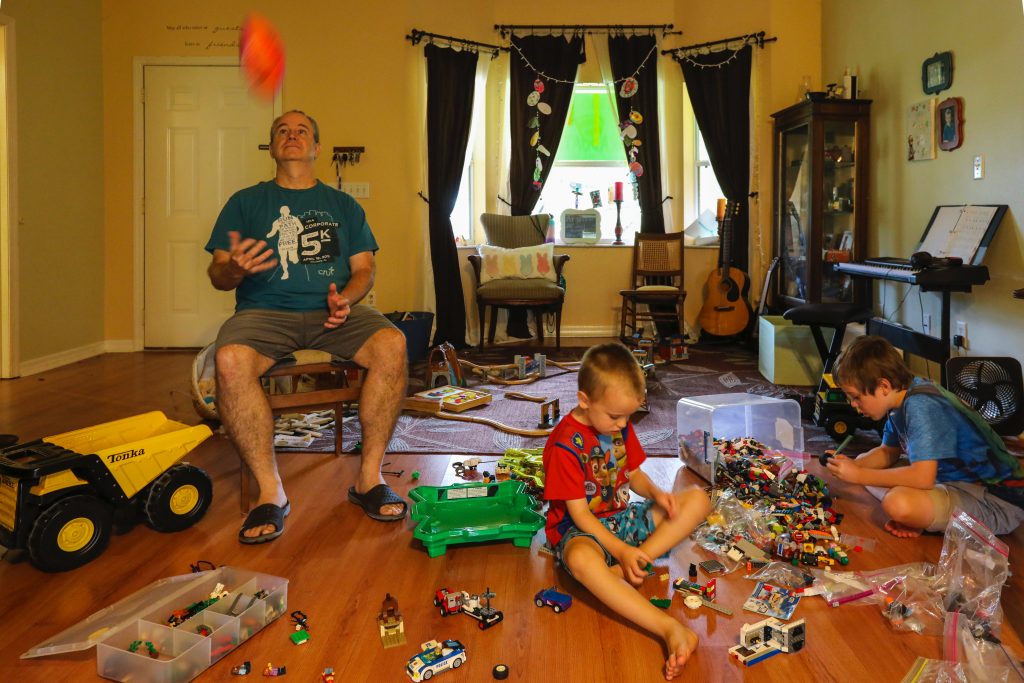 1) Tell jokes
See who can make up the best one.
2) Make a mess
Grab a can of whipped cream or shaving cream, squirt some on a craft table, and let the kids go to town.
3) Go on a 'treasure' hunt
You never know what trash in your home will quickly become treasure with this imaginative adventure.
4) Make art and crafts
Paint, crayons, markers, glitter, stickers. Get it all out a create something!
5) Make music
All you need are some pencils and a flat surface to make a drum. Or grab the tablet and download a piano/keyboard app. Finish off your band with a toilet paper roll microphone and you'll be ready to go.
6) Play dress up
Superheros, princesses, fairies, doctors, kings…pull out old Halloween costumes and play pretend.  Bonus points for dressing up WITH your kids.

7) Bake or cook together
Now's a great time to try out that banana chocolate chip muffin recipe you've been dying to try.
8) Dance
Click here and have at it!
9) Play Simon Says
This one should pretty much be self-explanatory. Make sure to add a 'Simon Says Smile At The Camera' if you want to get one of your kiddos looking into the lens.
10) Do a puzzle
When mom and dad need some peace and quiet this one is a staple in our house.
11) Play board games
Another quiet time, settle down activity.
12) Have a family movie day
Go all out, make movie tickets with art supplies, pop popcorn, grab some candy, watch a few new movie trailers online for previews, and them snuggle up on the couch with blankets and pillows for the main feature.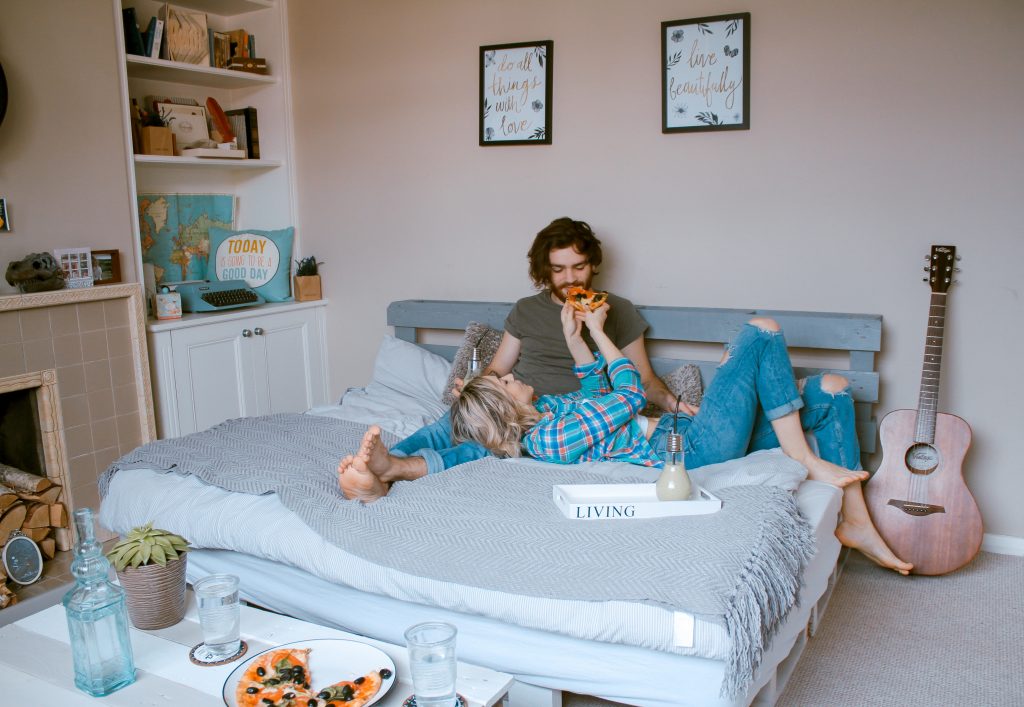 13) Prepare an indoor picnic
The kitchen table is overrated. Pack a 'picnic', and find somewhere else to eat lunch! Bring along some favorite stuffed friends and pack some extra snacks for them too.
14) Build a blanket fort
Have a tickle fight inside when you're done.
15) Have a pillow fight.
This one always ends in fits of laughter. Enjoy it!
16) Clean the house
Not moms favorite, but kids LOVE to help with cleaning supplies.
17) Have a crazy hair day
Lots of pony tails? Dyed with Kool Aid? Spiked in all directions? Have fun with this one!
18) Do a science project
Here's some inspiration if you need it.
19) Get out the play doh (or make some of your own!)
This is one of those tried and true no fail fun time activities.
20) Have a hot cocoa and s'mores date by the fireplace
Mmmmmmmm, yummy! The perfect winter time treat. Fireplace not required, but it sure would be nice.
21) Raid mom or dad's closet
Brie loves raiding my jewelry box and trying on all my costume jewelry.
22) Play video games
Your kids love 'em, so it's ok to let 'em use them in moderation. And since they love 'em so much you should capture them in the act.
23) Make home made confetti. Celebrate.
Cut up old scraps of paper, collect them in a bowl or cup and then repeat #2 on this list.

24) Read a book
Or have a book reading marathon! See how many you can ready before you get tired.
25) Make up a new game
Grab all of the treasures you collected in #3 and find a way to turn all of them into some sort of new game to play.
26) Invent something
Stretch that creativity muscle and solve a problem.
27) Sing Karaoke
We currently like rocking out to the Frozen soundtrack.
28) Play Hide and Seek
Sometimes it's 'Easter' everyday in our house. We like playing 'hide the stuffed animal', 'hide the block', 'hide the doll', etc…
29) Exercise
See who can come up with the most creative yoga pose. Or who can run in place the longest.
30) Write letters or make cards
Prepare them to send in the 'snail mail' to out of town friends and family
You might also want to check out The 100 Steps Project. This project has helped me get out of a rut and connecting with a a group of momtographers has been amazing. Getting up everyday and having prompts have given me so many indoor photo ideas, and it feels good to be creating again.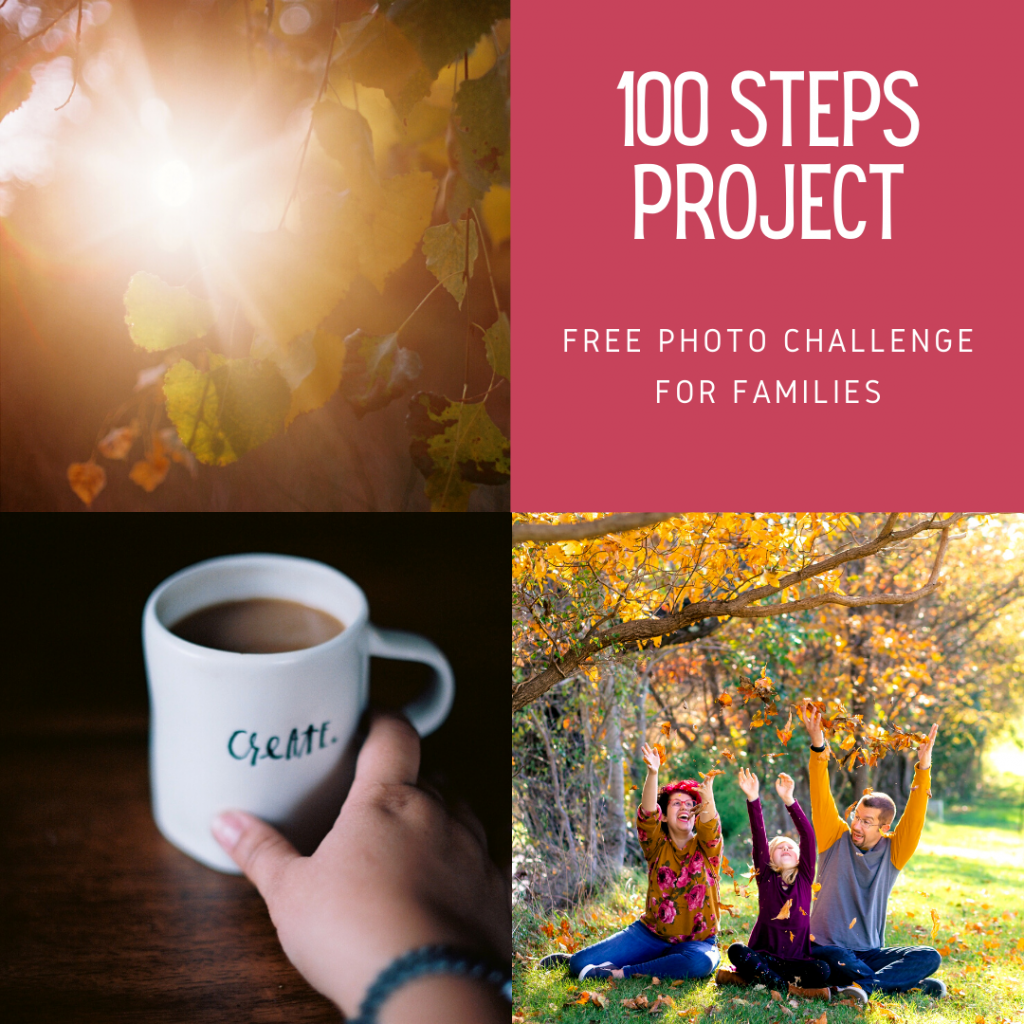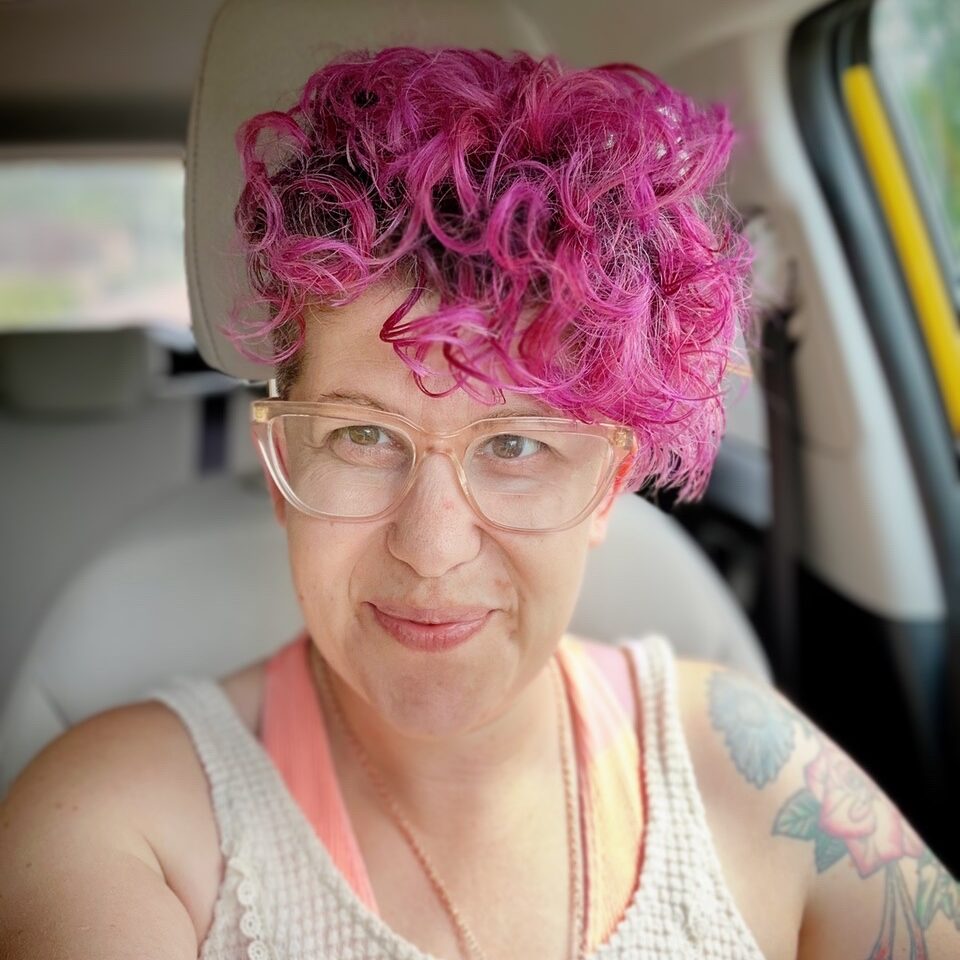 Hi, I'm Beryl of Be Young Creative! I was never a person who carried a camera with me wherever I went. But I fell in love with photography in 2009 as a way to document the exciting time of becoming a mom and rediscover my creative spark along the way. I believe that when you choose the creative path, you discover it's never too late to change course, find happiness, heal, try more, do less, be bold, get quiet, & cultivate a life of courage and connection. I created the Cultivate Creativity Planner as a way to make space for you in the chaos of daily life and explore what it means to create a life you love.