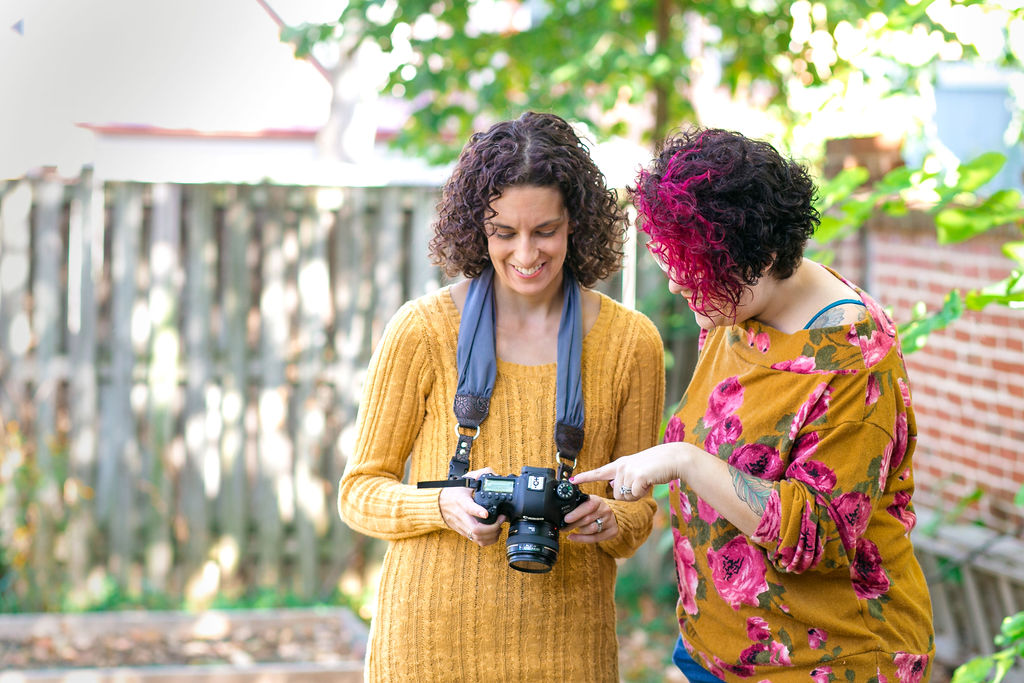 I know that taking perfect photos with a DSLR every time is hard. When your images fall flat of your expectations it you may want to to chuck that big DSLR camera and just take photos with your mobile phone instead.
But today I've got an analogy for you that will hopefully help you see why it takes practice and patience to improve your photography.
Plus I've got a photography video tutorial below AND some Momtography options for you here if you want to get practicing with me as your guide.
Keep on reading and let's get your photography recipe cooking up something amazing, eh?!
---

Recently a new cupcake shop opened up in town and I was one of their first customers.
As a terrible baker I rely on others to help me indulge in my sweet tooth every now and then.
You see, I never really had the patience or the desire to learn to bake properly so when I do decide to actually give baking a go, I always seem to be missing an important pantry staple.
Unfortunately flour and sugar are not staples in our kitchen.
When I do get inspired to bake from scratch, it's hard to expect my decadent double chocolate cookies to come out right when I don't have unsweetened cocoa and I've run out of baking soda in my pantry. If I press on anyway with what I have available and make them with instant cocoa and baking powder…well, you get the idea!
A well-stocked pantry is a must if you want to bake successfully.
Perhaps up until this point your photography has been much like my baking.
You've lost patience with your camera and the desire to use it properly. If you're a technology shy and/or busy mom you probably invested in a good camera so you wouldn't need to spend a whole lot of time understanding how to use it.
I know that when I received my first 'fancy' DSLR camera I expected it to be just like an easy boxed cake mix, not a time-consuming layered cake baked from scratch!! I thought I'd simply open the box, add a few ingredients like a memory card and battery, and then snap away to bake up beautiful images of my family and our life.
I quickly realized that my camera didn't always perform the way I wanted it to, and I wasn't getting the perfect photos with my DSLR that inspired me to own a fancy camera in the first place.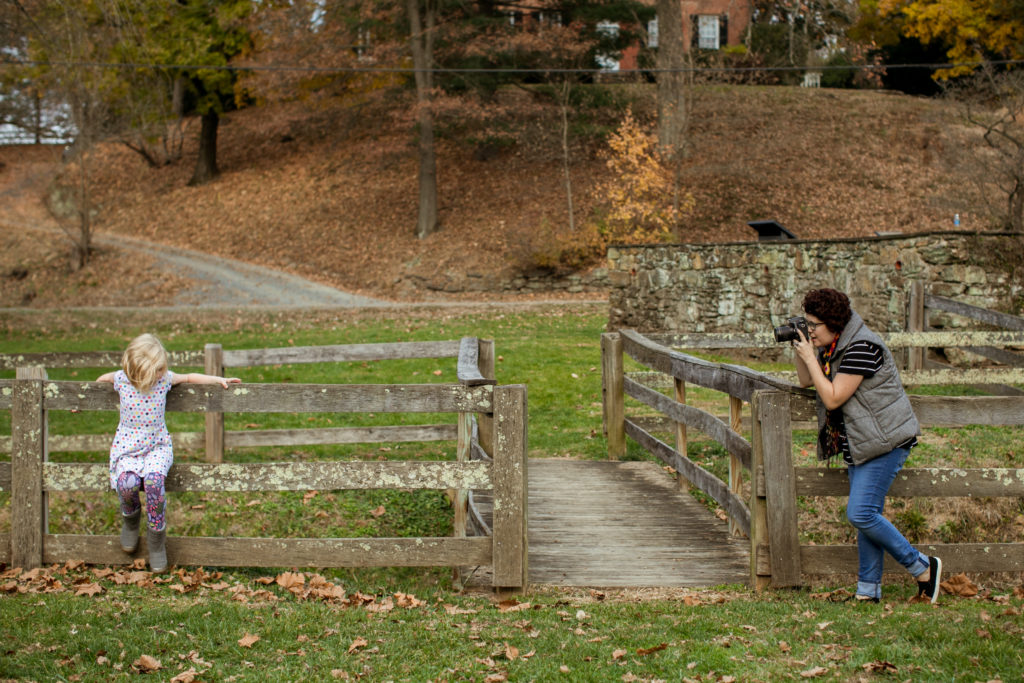 Fortunately I've become a much better photographer than baker, so today I'm inviting you to indulge with me as we stock your kitchen and work through the 3 key ingredients that make up the photography 'exposure triangle'.
This week's episode of Point. Click. Love. is a longer one, but I encourage you to set aside the 15 min. to watch it.
In the video, I'll be introducing you to the 3 'pantry staples that are the foundational technical settings for creating perfect photos with your DSLR.
Even if you're not new to photography and *think* you have a good grasp of these staples, I encourage you to watch anyway and see what new knowledge you can take away from going 'back to basics'.
After exploring these pantry staples, I'll leave you with a hands on technique building assignment that will help you better understand how these ingredients all work together to help you create a perfect photo recipe.
Your turn!
In the comments, tell me one new thing you learned from watching this video or ask me any questions that may have come up while you were watching.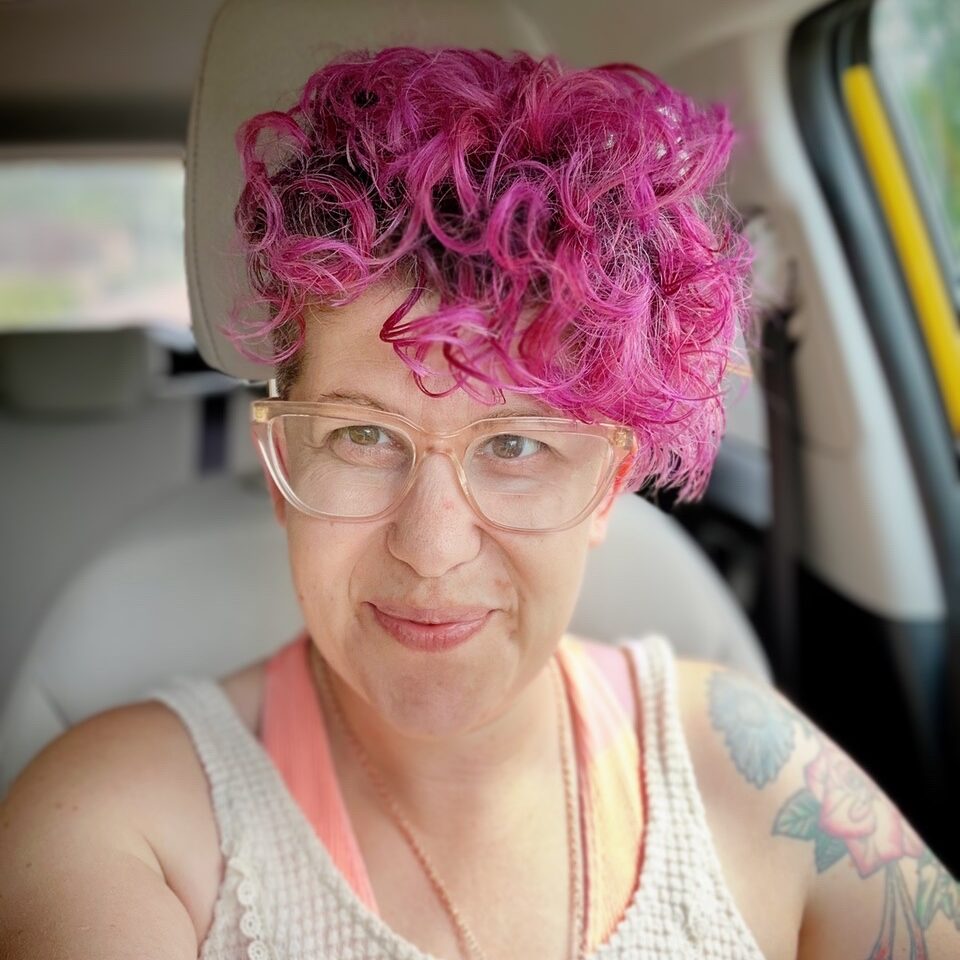 Hi, I'm Beryl of Be Young Creative! I was never a person who carried a camera with me wherever I went. But I fell in love with photography in 2009 as a way to document the exciting time of becoming a mom and rediscover my creative spark along the way. I believe that when you choose the creative path, you discover it's never too late to change course, find happiness, heal, try more, do less, be bold, get quiet, & cultivate a life of courage and connection. I created the Cultivate Creativity Planner as a way to make space for you in the chaos of daily life and explore what it means to create a life you love.