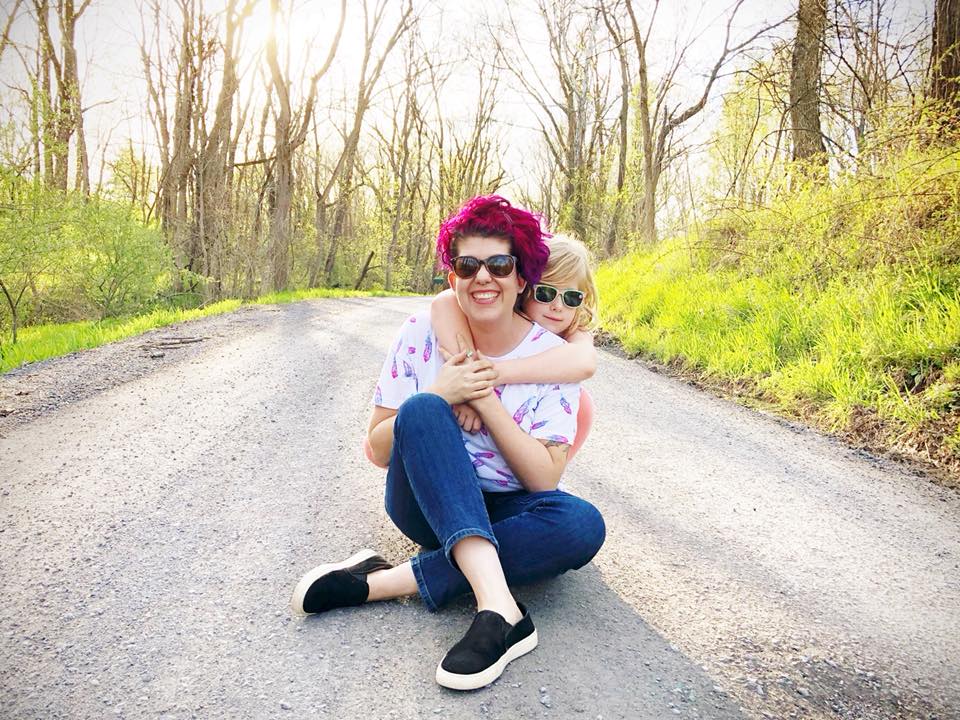 As we're all (cautiously) starting to get out and about more, I have a few fun photos for you to take this spring. Spring has been slow to come this year, but I think it's finally here. With spring comes flowers and field trips, trips to the park and picnics. There's a lot more outside (think natural light!) and running around. And you want to capture it all.
You want to get your kids meeting baby animals on the farm and playing t-ball. You want to capture that last minute trip to the ice cream shop drip by drip. You want your baby in the little red wagon and your proud new biker. You want the memories of this brief, beautiful season in your life.
And you wish you could take better pictures.
You can, and I can show you how (hop to the end to find out how), but first, let's just have a little fun.
3 fun spring photo ideas
Getting playful with your pictures doesn't have to mean creating an elaborate set up or pose. But sometimes setting up a situation a little can pay off. Try taking these 3 fun photos this spring. You can use your "fancy" camera or your phone. The one rule—have fun with it!
May Flowers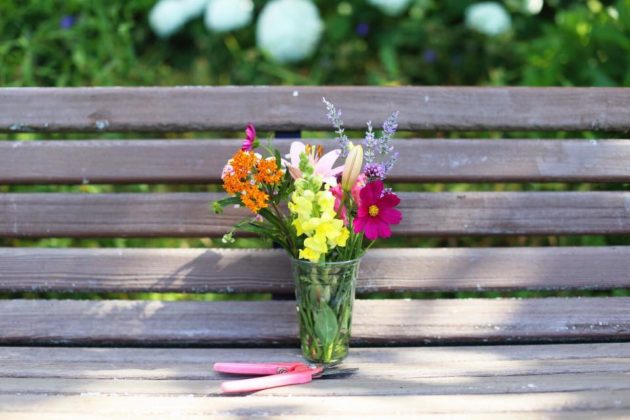 They say April showers bring May flowers. Have fun with things in bloom. Some ideas:
Give your kids a multi-petaled flower and let them pick it apart petal by petal. Let them throw the petals like confetti or mix them into a fairy soup.

Ask your kids to show you how a bee would visit the flower.

Show them how to use a buttercup to see if they like butter.
Bubble, Bubble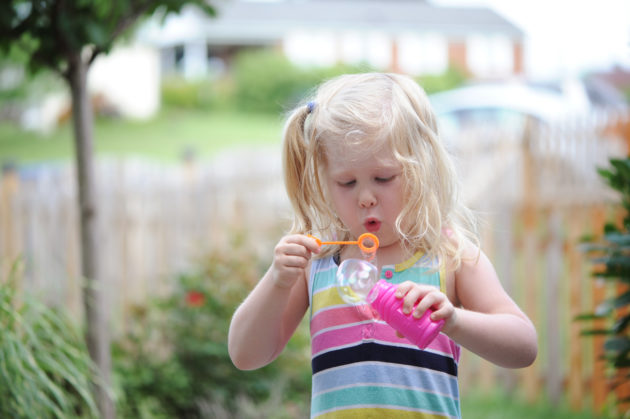 Bubbles are magical. I've even see kids who are "too old" get into blowing or chasing them. Try:
Giving your kid the bubble wand and capturing their attentive efforts and making bubbles

Have somebody else blow bubbles or use a bubble machine and capture kids watching, reaching, and smiling after them.

Try giant bubbles for extra fun.
Delish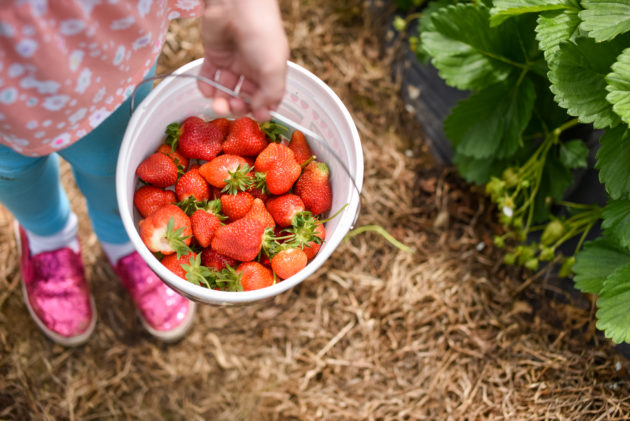 Enjoy spring foods — go to the farmer's market or plan a picnic. Then use this relaxed setting to get some great shots of your kids.
Catch your kids loving the first strawberries of the season or puckering at the tart taste of rhubarb.

Bring an early dinner outside. Take advantage of the magic hour of light and the novelty of the picnic.
Remember, your goal is to capture memories, so keep try to keep it fun for everyone.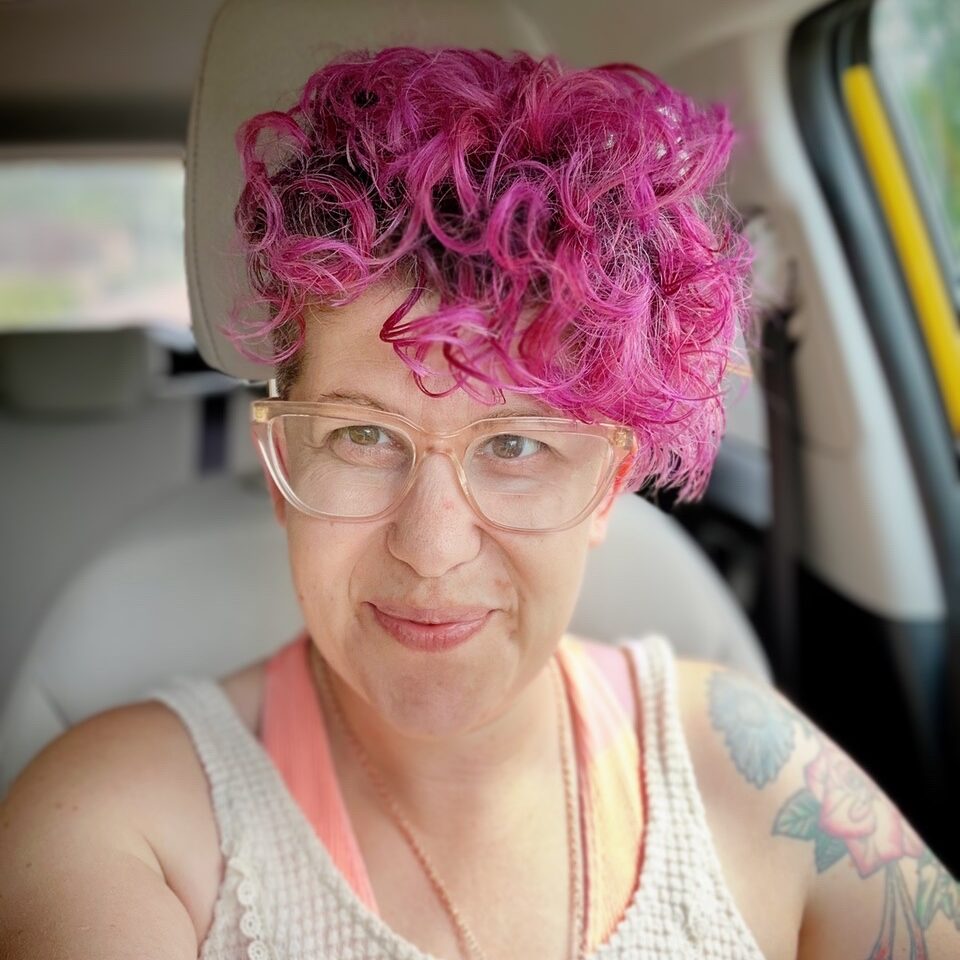 Hi, I'm Beryl of Be Young Creative! I was never a person who carried a camera with me wherever I went. But I fell in love with photography in 2009 as a way to document the exciting time of becoming a mom and rediscover my creative spark along the way. I believe that when you choose the creative path, you discover it's never too late to change course, find happiness, heal, try more, do less, be bold, get quiet, & cultivate a life of courage and connection. I created the Cultivate Creativity Planner as a way to make space for you in the chaos of daily life and explore what it means to create a life you love.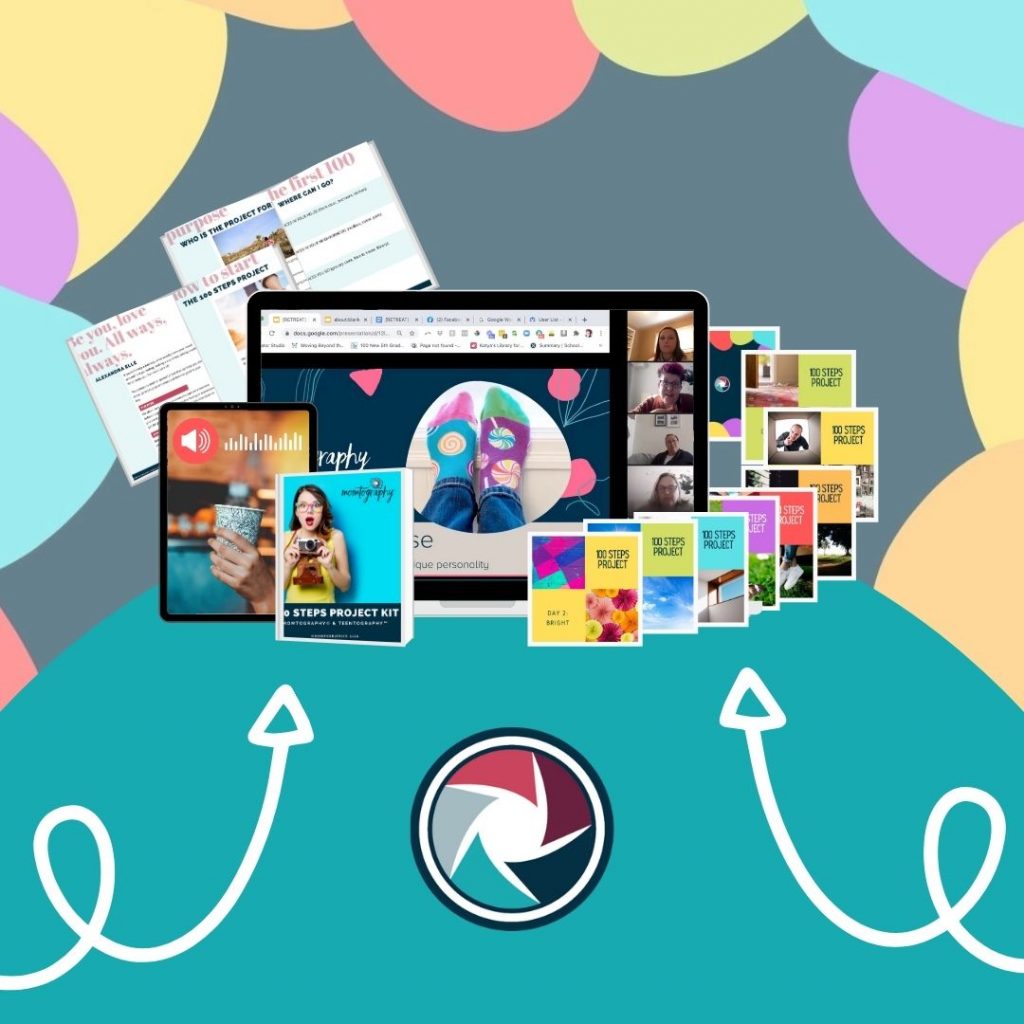 If you need to turn around a bad day, a rough week, or a challenging month The 100 Steps Project Kit will help you'll instantly feel more calm, connected, and creative without taking tons of time out of your already crazy schedule. It's Everything You Need To Find More Calm, Connection, & Creativity In Each Day (by picking up a camera – any camera!).