Katie Anderson / Sacramento, CA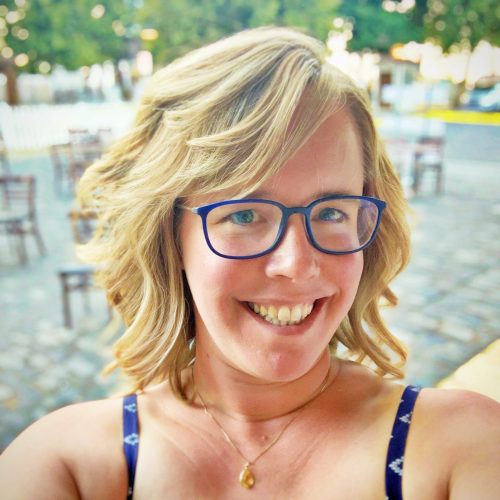 Hi I'm Katie Anderson, your local Momtography Teacher and Club Leader, and Teentography teacher in Northern California. I live in Elk Grove, California (just south of Sacramento), with my husband, two awesome kiddos and our rescue dog Reavus.  I am an amateur photographer and high school English Teacher. I fell in love with photography more than 20 years ago through my high school photography classes, and have been so excited to rediscover both the technical and emotional aspects of photography now as a mom! 
I love Momtography and Teentography because these programs teach students how to Capture What Matters!  The messy, difficult, hilarious and amazing moments that shape our every day lives.  I was inspired to return to photography as a new mom because I realized that while these days of motherhood are looooooong, the years are short, and at the end of the day, all we will have are our memories, so I love getting to capture those for my family. One of my all time favorite things is working with someone in one of my classes and seeing that moment that everything just Clicks! and their confidence starts to grow!
When I'm not teaching, we love to be active as a family and are often outside enjoying our beautiful California surroundings either at the beach, our local nature preserves and trails, or up in the mountains.  I love to bake and cook, take a ton of pictures, go wine tasting and spend time with family and friends!
My next Teentography and Momtography classes will both be online due to COVID-19.  Check out the dates and details below, and I look forward to getting to help you #CaptureWhatMatters!
Camera Confidence: Phone
Camera Confidence: Phone is a 4 week virtual camera class ready to help you take incredible photos with that camera that's ALWAYS with you, the one on your phone. No matter if you have an Apple or Android device, you'll enjoy video lessons, PDF guidebooks, and workbooks that deliver a recipe for feeling confident and in control of your memory making. Plus you'll have a teacher answering your questions and giving constructive feedback every step of the way. Stop wishing your phone would take better pictures, because with a few simple tricks and our Camera Confidence course it can! Download the class guide for more details HERE or tap "Sign Up" for special pricing! 

May 16 - June 6

Celebrate YOU or the special mom in your life with a class that highlights the features and capabilities of the camera we always seem to have - the one on our phone! I love using my phone to capture amazing photos on the fly, and look forward to helping you too!
Teentography Basics
Teentography Basics is a virtual camera class designed for kids 9-15 with a goal of keeping keep them engaged in positive, curious, and creative ways. Your teen or pre-teen will be encouraged to learn photography basics (using ANY camera: phone, point and shoot or fancy DSLR) with fun unique projects and they will improve their photography skills.  Plus they'll have a teacher answering questions and giving hands on feedback as they learn.

July 10 - July 31

Calling all tweens and teens looking to connect with other kids around the world, and learn a fun new skill before summer! This class will cover all aspects of photography, whether you are using a phone, point and shoot or DSLR camera!
Gift Certificates
Want a unique gift that is all about experiencing more and creating lasting memories? Give the gift of Momtography! 

With camera based classes and program options for mom, grandma, or the creative teen in your life – we've got something for everyone to create something amazing out of their memories. Tap the button for suggested pricing or reach out to your Momtography rep below to customize something special!

Not sure which class you are interested in? Buying a gift for your partner/sister/mom/friend? Get a Momtography Gift Card redeemable for any course - live or online, phone or camera!