Heather Carson / Southeast, MI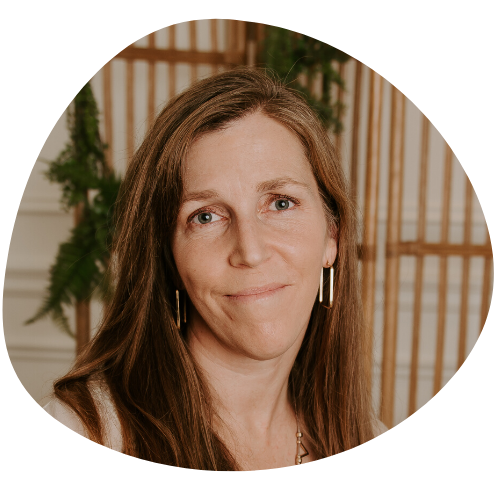 Hi, I'm Heather and I am exited to be your Momtography™ teacher here in Southeast Michigan.
I am a part-time photographer, native plants landscaper, and mom to two amazing elementary school kids, a crazy tabby cat and a slightly obsessive German Shepherd. I dream that maybe someday I will live in a peaceful and serene environment, but right now I always seem to have at least two renovation projects ongoing in my home at any given time. When I'm not taking photos, you can find me reading a book or getting outside to squeeze in a run.
Keep on scrolling to get details about my next class and learn a bit more about me!
My goal is to help make the picture you are imagining in your mind become the one you capture and create. I also hope to be able to impart a little of that enthusiasm of youth – the feeling of having a camera for the first time and everything is fresh and the whole world is there for exploration.
For me, photography has the power to really open your eyes and make everything seem new again!
Upcoming In-Person Classes
DSLR Basics
DSLR Basics is a LIVE in person camera class designed with moms in mind. In this step-by-step program you'll be walked through the process for feeling confident and in control of your memory making. Plus you'll have a teacher answering your questions and giving hands on feedback as you learn. Stop fearing that big fancy camera, and get ready to fall in love with a hobby that will stay with you through all of life's moments big and small.

January 23
9:30 - 11:30 am (2 sessions)
Zoom
Momtography Club
The community for moms who want to capture more of what matters in life. We know that by picking up a camera moms learn to take better photos to appreciate ALL of life's moments. Through monthly tutorials, chats, challenges, bonus activities, and community, you'll be thrilled at how you're finally taking the photos you've always wanted to without boring classes or overwhelming camera manuals. And, hey…you'll get to sneak in time for yourself while caring for what's most important to you – your family.

December 10
6:30 pm
Zoom
Camera Confidence: Edits That Radiate
Edits That Radiate is a 4-week virtual camera class ready to help you learn skills in the 'digital darkroom' to achieve photo bliss: that just right pop of color so that it doesn't look overdone, that black and white edit with a bit of contrast and matte haze, or that vintage color effect that compliments the surroundings just right. The AWESOME news for is that you don't need to invest in expensive programs to learn these skills. We've got just what you need to make photo editing a creative reset you'll LOVE and help you become even more proud of the memories you've captured. Download the class guide for more details HERE or tap "Sign Up" for special pricing! 

January 18 - February 15
Teentography: Creative Capture Kits
Created for pre-teens and teens ages 8-15, the Creative Capture Kits offers a digital download unique activities for ANY type of camera (phone, tablet, point and shoot or DSLR)!

Inside, your child will find clearly written instructions, and will be able to start snapping photos with minimal adult supervision. Join now and let's get snapping!
Momtography: DSLR Fast Track
Ready to take amazing photos you're proud to share with friends and family? (without frustration, fumbling, or fear of missing the moment…)

If you are SERIOUS about mastering manual mode, you're going to want register for our 90 minute Mastering Manual Mode "Fast Track Class" which will take you from photo frustration to finally feeling confident and in control of your DSLR camera.
Gift Certificates
Want a unique gift that is all about experiencing more and creating lasting memories? Give the gift of Momtography! 

With camera based classes and program options for mom, grandma, or the creative teen in your life – we've got something for everyone to create something amazing out of their memories. Tap the button for suggested pricing or reach out to your Momtography rep below to customize something special!
Want to book a private class for your friends or group?
My upcoming Private Classes:

TBD at a time and place convenient to you.  Let me know if you are interested, I may have one coming up near you! Special pricing available!

Want to have a class with friends or family?  I love to teach small groups and we can make sure we cover what you need!

Contact me with Qs or to schedule your private event!