This exact day three years ago was the day I was supposed to become a mom for the first time. At least according to the doctors. January 23rd was our angel Bella's due date. (We lost her at 20 weeks and her entire story can be found HERE). An ordinary day for most, but one that will forever be etched in my heart a time of intense grief, metamorphosis, change, growth, and new beginnings.
I had become a mom.
An unconventional one to society's standards, but don't all moms undergo this same process of self-discovery when they bring each child home from the hospital?
Becoming a mom is hard hard work. Some of the hardest, yet most rewarding work we'll EVER undergo.
So, I did what any overwhelmed yet proud mama would do. I picked up my camera. I snapped picture, after picture, after picture. I shot from the heart capturing the flicker of a candle lit in her memory, the symbolism of a leaf trying to break free from the cold snowy chill in the ground, the tiny 20 week footprints given to us by the hospital – our only proof she existed.
Photography was my way of remembering her. Of mothering her. Of connecting to her.
And of rediscovering and empowering me.
I know not all of you here have experienced mothering like I have. In this split state of mothering the dead and the living.
For that I am thankful.
But, my first daughter Bella taught me important lessons behind the 'WHY' of my photography that have carried with me as I've mothered her living sister, Brielle.
Next time you reach to pick up your camera I want you to think about this idea of 'why'. WHY do you photograph?
Photography for moms runs deeper that simply 'making a memory'.
Perhaps the way your toddler dressed herself in mismatched clothes, sunglasses, and snow boots is hysterical. Or you want that shot of your little guy smashing into his first birthday cake. Or you snap with delight as you capture the sheer joy on her face while she's racing around the playground with her best friend.
These aren't simply memories. Aren't they all side effects of being a confident, positive, mindful mom? Proof that you're connecting with your kids and being present in the life your family? Rediscovering creativity and building a community of love and friendship right alongside your child?
You don't take pictures to simply remember their existence, do you? You take pictures to help you lead a more fulfilled and inspired life.
Today, on Bella's 'due day', I'm asking you to dig deep and tell me in the comments what taking photos means to you. What's your WHY? Why do you photograph? What connections, bonds, activities, friendships, or experiences have been inspired and cultivated with a camera in your hand? I'd love to hear your thoughts.
Photography for me runs deeper than the simple idea of making a memory. It's the WHY behind those memories that makes taking pictures truly special.
But HOW do we ensure we're living mindfully, choosing rich activities, having fun with our families, and capturing it all too?
More that can be found right here.
—-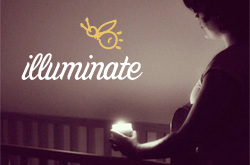 Even if you have never experienced child loss yourself, my guess is know someone who has. Whether by miscarriage, stillbirth, or the loss of an infant, the emotional impact of losing a baby is devastating.  The Illuminate e-course is designed for these mothers. The ones who are seeking to find their WHY and honor their baby. If you or someone you know could benefit from a tight-knit community of moms inspired to pick up a camera, reconnect with their life and their family, and work on their healing, the next session of Illuminate might be the perfect fit. The 5-week e-course begins March 6th and all the details and registration can be found by clicking HERE.