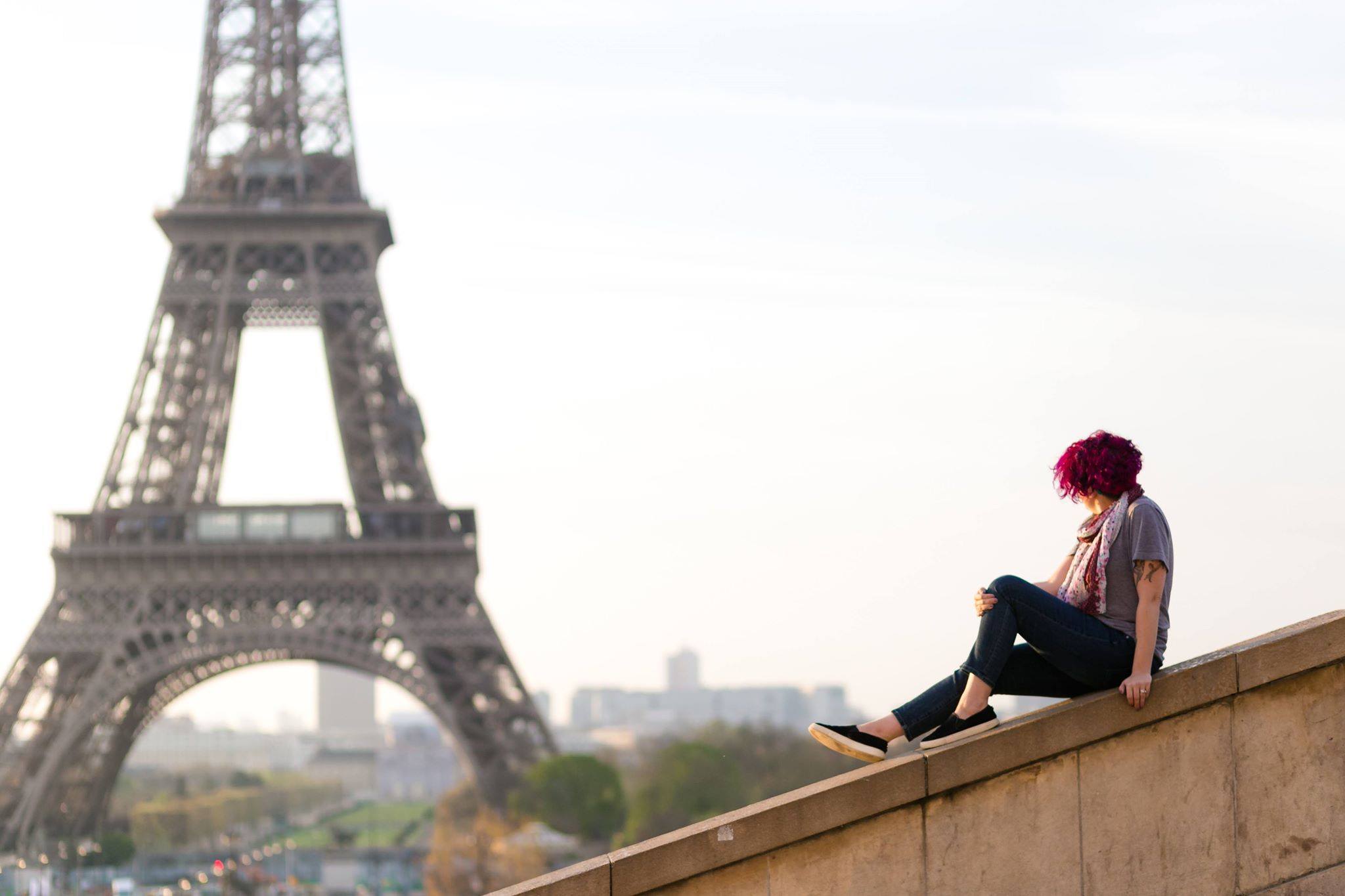 photo credit: Alicia Bruce // Love Knot Photo
When I was in Paris, I found myself shooting shot after shot. The amazing doorways, the romantic cafe, the charming cafe owner … I wasn't a tourist snapping iconic shots. I was a creative, inspired.
You know that feeling of being inspired. Your creativity flows. The work feels almost effortless. You don't want to stop. You get excited about what you are doing and the ideas for the next picture, the next project burst out of you.
I love inspiration. I love being in flow.
And I know that inspiration doesn't always come to us. Sometimes we have to seek out inspiration. Sometimes we just have to commit to doing the work. Commitment shows up in all my classes and coaching. It's essential, but today, let's just stick with getting inspired.
7 Ways to Get Inspired
Seek things that inspire you every day. It could be a quote or an image or a person. Often it is engaging in a creative activity.
1. Try a prompt.
If you're stuck on what to photograph or what to write about or what to draw … start with a prompt. We offer weekly photo prompts in the Moms Who Capture What Matters Group. Some recent prompts have been creative, outside, sunglasses, celebrate. Or try one of these:
I'm looking at:

Snap a picture of what you are looking at right now. This can also serve as a writing prompt.

I love:

Set a timer for 5 minutes and list things you love, or keep this prompt in mind as you go about your day and stop to snap photos of things you love.

I believe:

Try journaling this one, even if writing "isn't your thing." I find this prompt can be inspiring because it brings us to the things we are care deeply about. Set a time for 5 minutes and go.
2. Take a class.
Take a class related to something you always wanted to learn. Take a class that completely pushes you out of a comfort zone. Learning new things gets your creative mind working. Check out what's currently being offered here: https://mom.beyoungcreative.com/momtography/
3. Read.
I know a poet who starts her writing day by reading a poem. What would inspire you? It could be a poem or a devotion. It could be finding a quote every day or reading a blog that you love. It could be reading a chapter of a book about creativity (I love Liz Gilbert's Big Magic.) It could be reading an article that seemingly has nothing to do with creativity, but sparks ideas in you.
4. Go for a walk.
Studies have shown that walking can boost creativity (check out this TED talk). So next time you are stuck, try going for a walk. For me, getting outside can be a bonus, but walking on a treadmill works too.
5. Listen.
We talked about reading as inspiration. Listening can do the same thing. Try Magic Lessons, Ted Radio Hour, or The Capture What Matters Podcast.
6. Color.
Simply giving yourself time to sit and doodle opens you up to creative energy. Print up this page and see how many different ways you can fill in the circles. You'll find taking that space and time refills you and allows your brain to reset and recharge just a bit.
7. Get curious.
Next time you feel a tingle of excitement, don't shut it down right away. Don't say, "Oh, I could never …" or "That would be nice, but …" Get curious. What about the idea excites you? What would it take to do it? Give some time to exploring.
Some days inspiration rains down on us. Sometimes we need to really look for it. What's inspiring you today? If you aren't feeling inspired, where will you seek inspiration?