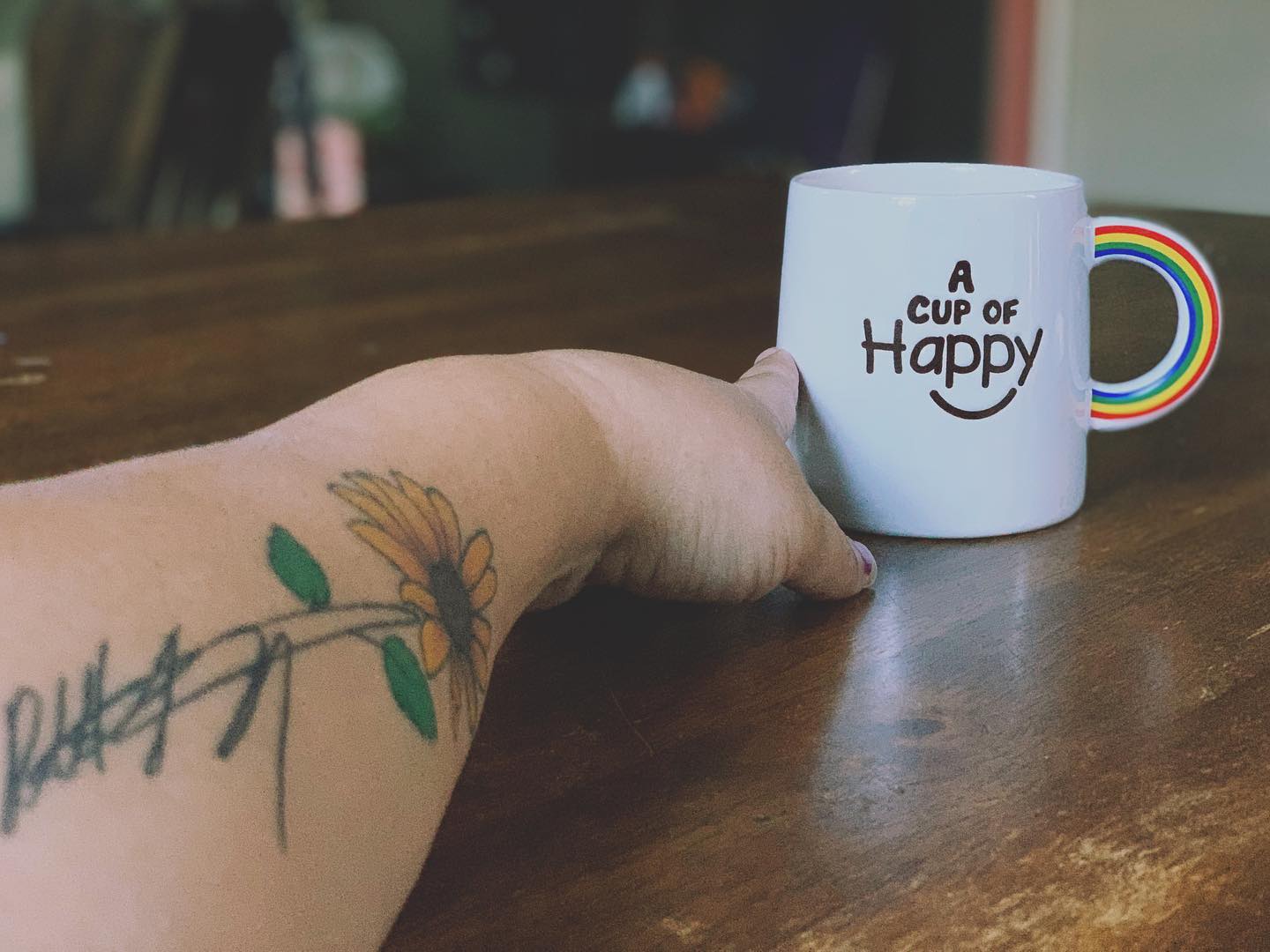 A cup of happy.
That's what my mug says. I don't always feel like it though. Especially for the past 5-6 months. I'll be honest. It's been rough.
Trying to balance my needs with those of my family and feel like I'm failing at both.
My kids have been back to school for a few weeks now and I'm struggling to juggle work, keep track of google meet schedules, plan meals, pick up groceries and all the other things parents do.
By Wednesday I was exhausted and had yelled more than I care to admit.
Then Thursday morning happened.
As I sat at the table surrounded by random bits of clutter (like the Christmas paper that inexplicably made its way out of the closet) I was reminded that there's always a good moment if you're open to finding it.
I could hear the girls chatting with their teachers, smell the banana bread I baked that morning and sipped my coffee in (relative) peace.
It was a much needed moment. Not a perfect one but a beautiful one.
One that reminded me why I love photography in the first place.
Photography Is Self-Care
Because I believe that it's those tiny moments that get us through our days.
Especially these days.
That the most beautiful photographs are not the one that are technically perfect, but rather the ones that capture a feeling or a mood.
And when I'm frustrated or overwhelmed, taking a photo is a form of self-care.
We often photograph our lives out of a desire to capture a moment in time and preserve memories.
But what if we took it a step further?
Instead of looking for the milestones, what if we looked for those beautiful moments?
Photograph The Things That Feel Good
Like a peaceful morning after a rough week.
The crisp morning air indicating that fall is just around the corner.
The intimacy of reconnecting with a loved one.
The reminders to say yes when your child asks to bake.
Self-Care Made Simple
Instead of photographing what life looks like, use your camera to express what life feels like.
This is when photography goes beyond self-care and becomes Soul Care.
My camera helps me process the uncertainty and see the beauty in our lives. 
Your camera can do that too.
Maybe today isn't a cup of happy.
But the photo of my mug is a step towards it.
You can use photography as self-care too.
Photograph your little moments. Whatever you are feeling, however you are feeling it.
Take care of yourself, take a photo and share it with us.