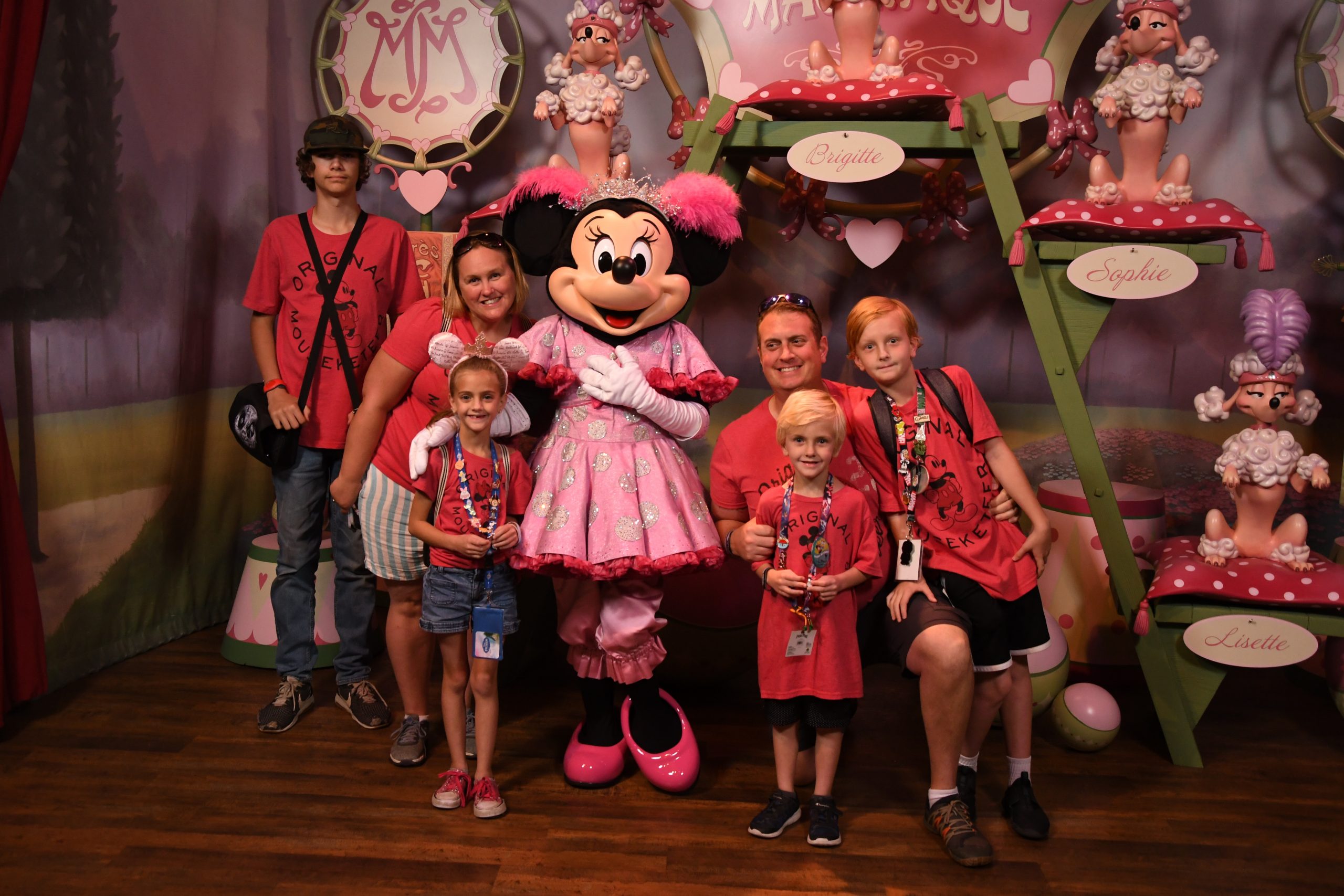 Have you ever noticed the sky the morning after a storm?  There are always the most beautiful shades of blue. 
After every storm I love to go out and just stare.  It brings me such hope and a renewed spirit.  It is like the entire world gets a refresh. 
If only life was that easy. If only reinventing motherhood when your kids are in school was that easy.
The Transition from B.C. (before children) to A.C. (after children)
I am a mom of 4.  I always joke that my life can be measured in two eras, B.C. (before children) and A.C. (after children). 
In B.C. life I had a name.  People knew me for me.  I had a career and a path to success.  I could run a $25 million retail store, have a social life and still manage to get the laundry done.  I had my act TOGETHER! 
A.C., not so much!  Ask me the last time I was referred to by my name and not "enter a kid's name here" mom.  And laundry actually being done, that is something dreams are made of. 
When we decided I would be the stay at home parent I was excited.  The house would be clean, the laundry done, dinner made and the kids always freshly bathed.  A false confidence given to me by my success in my B.C. life. 
It was certainly a humbling experience to become a mom and quit my job. 
I thought it would be easy.  My husband came home to me in tears on more occasions than I would like to admit.  Why? Because the expectations I set for myself were unrealistic.  At this point I feel like I should note that my husband was active duty military so him being the stay at home parent wasn't an option. 
Also, the expectations were not his.  That was ALL me.  As we settled into our groove and more kids came along things got better or maybe my expectations of what I could accomplish became more realistic. I was happy.  I was happy I didn't have to work weekends and miss family fun.  Something that would not have happened if I had continued my career path. 
I have two kids with birthdays in December.  Had I stayed retail, they would have been celebrated without me.  I still missed my name, but I was content and happy being the stay at home mom that was involved with my kids activities, a scout leader and on the board of the PTO.
Reinventing Motherhood When Your Kids Are In School
Then it happened.  A disturbance in the atmosphere.  My storm.  It wasn't an expected one but one that always seemed like I had more time before it hit. 
My last baby entered kindergarten.
With kindergarten comes new friends and a world that no longer revolves around mom. I was beginning a new era.  I had to reinvent what motherhood looked like when my kids were in school.
What was the name of this one going to be, A.K. (after kindergarten)? 
My transition from B.C. to A.C. happened so fast that there wasn't time to think.  Diapers needed changed, babies need fed.  This transition wasn't going to be so straightforward.  What was A.K. motherhood when all my kids were in school, going to look like?
After enjoying some coffee dates with friends and a few weeks of nothing just because I could, I took a hard look at MY passions, MY interests, what type of mom and roll model I wanted to be for my kids.  My list was made up of all the thinks I knew I didn't want to do at first. 
Then, thanks to a global pandemic, I started to narrow in on what made me happy. 
Finding Blue Skies As An "After Kindergarten" Mom
With 4 kids 2020 hit us hard.  With different ages there were different levels of understanding.  Trying to explain what was going on without terrifying my kids was a struggle.  Explaining to them things that we didn't understand was stressful. 
Paired with the civil unrest and I was at the end of my rope. 
It felt like the world was against us raising decent humans.  Ok, so that is a bit dramatic but, in the moment, it was exactly how I felt.  Then, one day fighting back stress tears, I looked outside and noticed the beautiful sunset over the mountains. 
It was untouched by civil unrest.  Not effected by the virus.  All the sudden I could breathe.  I went out on my deck, took a deep breath and snapped a picture. 
A picture that remains my screen picture to this day.  
From then on I took that 5 minutes to go out and snap a picture of the sunset.  Those 5 minutes a day is how I got through the rest of the year and beyond.
Reinventing Motherhood: Yes, I Have a Name
So how did this lead me to figure out my A.K. world? 
I have always had a passion for photography.  I inherited it from my mom, but I never had the time to do anything with it in the other two eras of my life. 
This A.K. era gave me the opportunity to discover Momtography and the many ways I can share my passion by being an instructor.  Beyond that, Momtography and the mentorship has given me the confidence to start my own photography business focusing on my other passion, animals.  Whispering Knoll Photography was born and just had its first farm photo shoot including sheep, goats, dogs, chickens, ducks and their humans. 
I can't even tell you how fun it was.  Oh, and the answer to when was the last time I was called my own name? Last night, at my photo shoot. 
Reinventing Motherhood When My Kids Are in School
Reinventing motherhood when my kids are in school became my blue sky after the storm.
This is a new era in my life.  An era where my kids start their independence from me and my identity not being all about them. 
During this era, we are growing together learning how to be our own people, them for the first time me again.  We might be finding our independence, but our lives still revolve around each other. 
It is just in a different, maturing way. 
By me finding me, they learn how to be supportive of others, how to be a cheerleader and that it is never too late to follow your passion. 
I get to re-discover the me making me a better mom for them.  I get to use my experiences of the past two eras of life to guide me and my family through this one. 
Next time there is a storm, make sure to look up and embrace the refresh.  You might just find exactly what you need to refresh your life. 
By the way, the laundry still isn't done.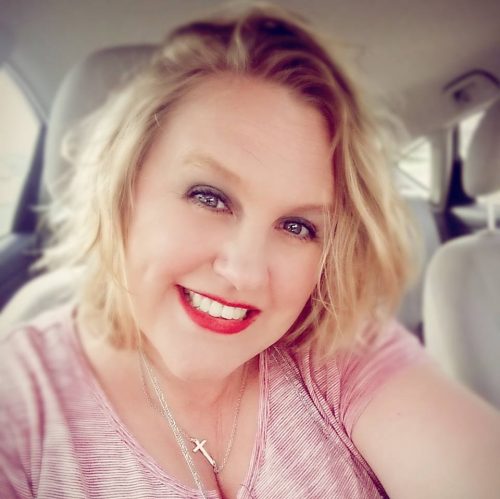 Photography isn't something that I just discovered one day but was something that I grew up around. My mom was always taking pictures and I was her number 1 subject. As I grew up I worked in a portrait studio and then began taking photographs of my own kids. Of course they never looked like the professionals so I decided I wanted to learn more. This is how I discovered Momtography. I have loved learning how to take better pictures with my phone and camera so much that I decided I wanted to help share the tips and tricks with others.
When I'm not not running around with my 4 kids and husband, you can find me leading their scout groups, volunteering at the school as PTO President or helping at events around my small town. Picking up my camera again and snapping pictures of the beauty around me helps to center me after my crazy week.