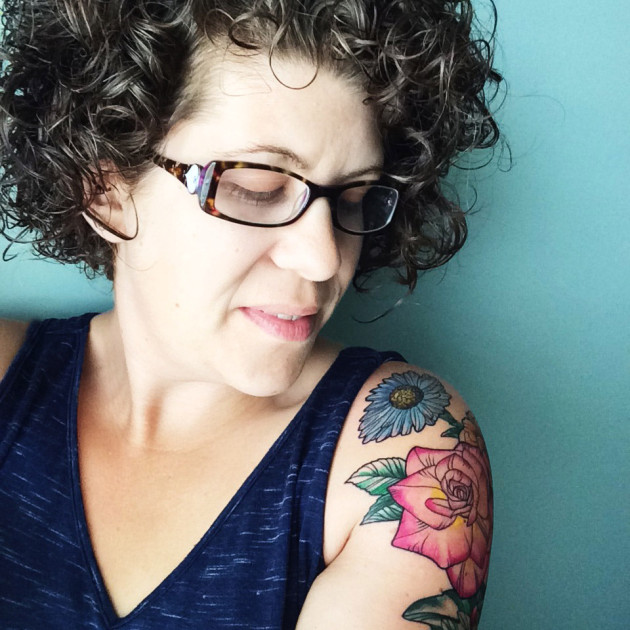 This is a re-share of an article that was originally published in June 2015.
"So, how does one decide to become a tattoo artist?" I asked as I reluctantly settled into the sensation of tiny jabs of stinging ink penetrating my lightly tanned skin.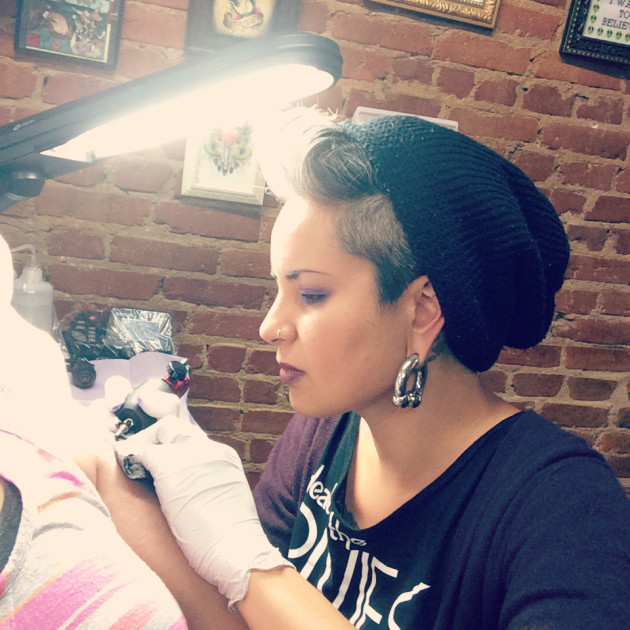 Small talk was my way of pushing aside the heart pounding, the sweaty palms, and the out of body sensations of doubt that had filled my mind for the previous 24 hours.
"Do you want the long version or the short one?" Liaa inquired.
"I'll take the long, I'm going to be here for awhile right?"
Turns out this highly talented artist found her calling after spending years as an art teacher.
Realizing the world of education was not for her, she fully embraced love of body art, worked her tail off to find an apprenticeship and went after her dreams.
She gets it, I thought.
She gets all of it.
Why I'm here. What I'm doing. The love of symbolic, artistic expression. And the importance of going after your passion and purpose.
(sidenote: if you're in the market for a tattoo check out Liaa and her work here. She's awesome!)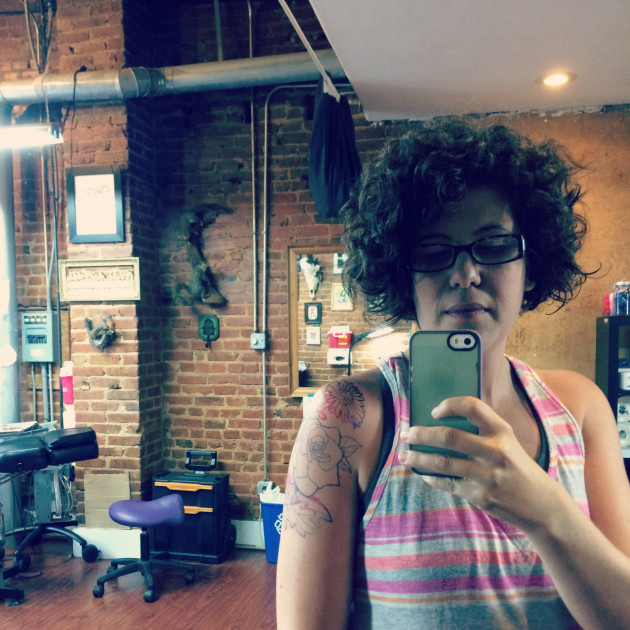 Sometimes you don't realize how powerful a desire is until you speak it out loud.
That's what happened when I was on a call with a trusted friend back in December and admitted I had been thinking about a new tattoo for awhile.
But but I stammered…
"I'm not exactly sure what I want the final design to look like"

"My parents are NOT going to approve"

"It's going to hurt waaaaaay too much"

"I'm just not ready yet"
There was fear. Some of it rational. Most of it way irrational.
I was standing in my own way with excuses instead of taking small action steps and seeing where they might lead.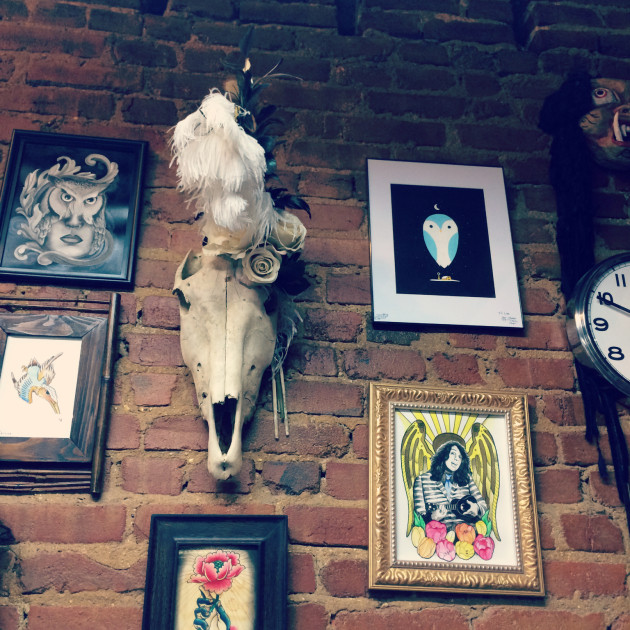 That's the thing with fear though.
Every fiber of your being tries to tell you that you're wrong, but at the core you know that the desire you feel is absolutely 100% without a doubt right.
There was that time I decided to switch out of classroom teaching to technology and felt like an absolute fraud.

Or the first time I laid eyes on my daughter and had no clue how to care for this brand new fragile bundle of joy.

The first time I clicked publish on a blog post, spilling out my heart and soul, and wondering if I had made a terrible mistake.

There was walking down the aisle to say 'I do' to my best friend, husband, and partner for life.

Or when I handed in my resignation letter at my teaching job and relinquished a safe paycheck to chase after my entrepreneurial dreams.
Each of these scenarios has something in common.
Fear.
You know what it feels like.
Those moments where every alert light in body goes off trying to tell you that your dreams, goals, and desires are wrong.
Or that you don't really know what your desires are, because there are other dreams you should go after instead.
Or you'll never attain the goals you're after because, who are you anyway? You're simply unworthy of ultimate happiness and contentment in your life.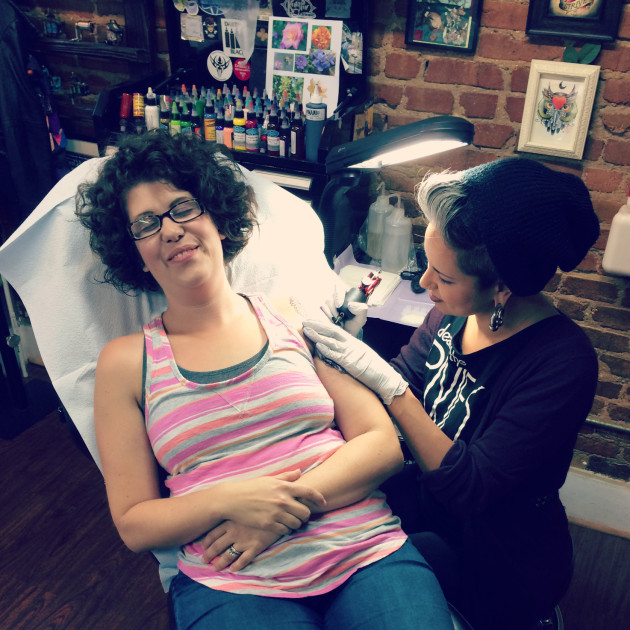 But sometimes a dream takes hold and it doesn't let go. So you take the leap and do it anyway.
And everything turns out better than expected.
Getting the gumption to email Liaa, schedule a consult, and eventually get my tattoo from her was the ultimate exercise in self-discovery, intuition, confidence, and commitment.
And there are a few things this experience taught me about the importance of honoring oneself and going after dreams no matter how big or small.
Here are the 8 things getting a tattoo taught me about myself:
1) Grounding. Each time doubt would creep in I centered myself, and tapped into my intuition, and asked whether my dream was simply a 'should' or a true 'desire'.
2) Self-Care. I learned the power of stepping up and saying YES to myself, asking for support, and doing something just for me!
3) Commitment. Getting a tattoo (especially a sizable one) can be scary! I made sure to communicate to my body that I'm committed to walking with fear instead of always pushing it aside.
4) Patience. Deciding to get such a visible tattoo was not a decision I took lightly. I did 3+ years of research: observing and pinning images, figuring out my style, and finding the right artist. Even after finding her there was a 5 month waiting list to schedule my appointment.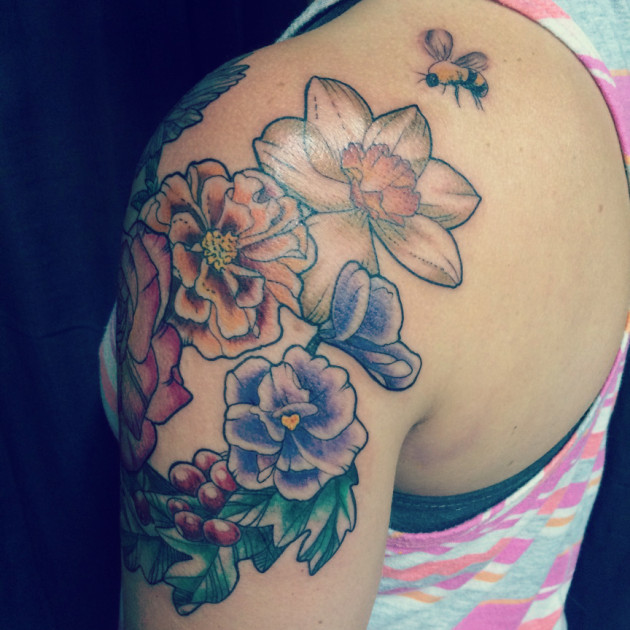 5) Trust. At my initial consult I felt like I was being taken care of (thanks Liaa!). My fears were discussed and I felt at ease as each of my concerns were taken into consideration. Something so permanent and personal forces you to put full trust and faith into yourself and who works with you.
6) Assertiveness. I gave myself full permission to say no, change course, or ask for what I really wanted. The day of the design reveal there were a few tweaks I needed in order to be fully happy with the final outcome. I learned it was ok to ask for them.
7) Confidence. This was a total step out of my comfort zone. I'm a quiet country girl. It took a ton of mental effort for me to make the first steps in scheduling an consult. Once I did though, the experience became much more 'real' instead of 'just a dream'.
8) Emotions.  With any dream there will be pain, struggle, or obstacles standing in your way. The tattoo process is a physical reminder to breathe through the pain and take the journey one minute or one moment at a time.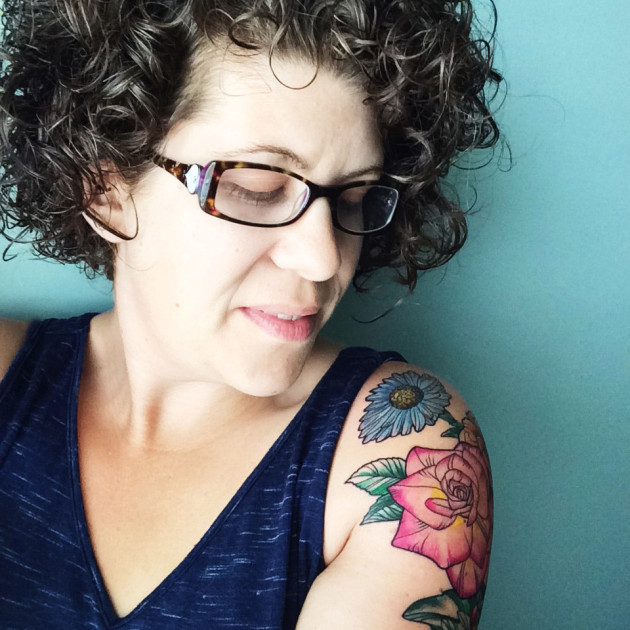 What untold dreams are you holding beneath the surface waiting to be revealed?
Don't be afraid.
I'm holding a safe space for you to share them.
It's a season of dreams, fear, and evolution here at BAY headquarters. I'm truly beginning to embrace my role more as a mentor, coach, and guide to moms and women beyond the world of photography. I'm currently in the process of trialing a small group virtual experience called the Resonate Intensive helping women explore passion and purpose in a bigger way. Think this small group opportunity might be for you? Click HERE to send me an email and let's talk about it.